2015 Miami Rum Fest and International Trade Expo
To feature new rum brands from across the globe
Redacción Agencias | 4/15/2015, 9:02 a.m.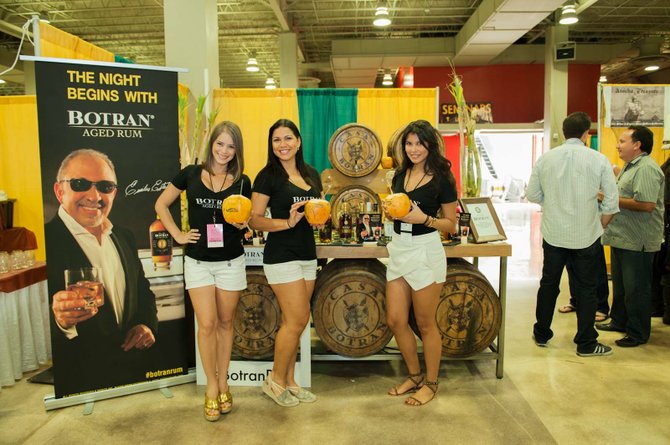 MIAMI.- The Miami Rum Renaissance Festival, one of the hottest events on Miami's Event and Entertainment Calendar, is bringing new rum brands to the United States and Miami for the very first time. Held April 17 to 19 at the DoubleTree Miami Airport Convention Center, the Miami Rum Renaissance Festival and Trade Expo features three days of grand tasting events for consumers and members of the spirits industry trade.
Rum celebrity seminars, live entertainment, island lifestyle vendors and interactive cocktail demonstrations highlight the activities associated with this unique celebration of the best rums in the world. General admission tickets begin at $50. Two Day VIP passes are $75, and three-day VIP passes are $100.
This expanded annual gathering of rum producers, importers, distributors and retailers reflects the growing category of new rum producers and those that have not previously imported their products into the United States. In 2014, approximately 26 million cases of rum were sold in the United States, with the premium rum category growing 14.8 percent and the spiced rum category growing 11.6 percent. Growth in premium rums was in large part due to new entrants into the U.S. rum market from emerging rum producing countries -- from North, Central and South America to producers in the South Pacific and Asia.
Grand Tasting Exhibition
The three-day Grand Tasting Exhibition will give attendees the opportunity to sample hundreds of rums and cocktail recipes, from Rum and Coke to Rumchata to Rum Cake, featuring rums from more than 30 countries around the world shown by the industry's top and up and coming rum makers and rum ambassadors. Many new entrants into the U.S. rum market, along with aspiring entrants never before featured in the U.S., will be on hand showcasing their rums at this year's festival
A Trade-Only Preview exclusively for members of the spirits industry will be held on Friday, April 25 from 3 p.m. to 7 p.m. at a discounted admission price of $20.00.
The Grand Tasting Exhibition will open to the public on Saturday, April 26 and Sunday, April 27 from 4 p.m. to 7 p.m. at an admission price of $50.00 per day. VIP access begins at noon each day for an admission price of $75.00 per day. In addition, a three-day VIP ticket providing full access on Friday from 4 p.m. to 7 p.m. and Saturday and Sunday from noon to 7 p.m. is available at a price of $150.00.
Rum Seminars

This year's festival features a fantastic selection of rum seminars from some of the world's most knowledgeable and respected personalities in cane spirits. Presented on Saturday, April 18 and Sunday, April 19 during the Grand Tasting Exhibition, seminars include:
• The Real Rum Running Roaring 20's: the story of seagoing smugglers presented by Professor Mike Beach;
• Anthropology of the Caribbean and Rum presented by Frederick Smith, Associate Professor at the College of William and Mary;
• How the Wood and the Char Affects Aging by Federico Schulz, Master Distiller at Distileria Unidas;