Ceiba calls on HUD and PHA
To increase Latino Access to Affordable Housing
Will Gonzalez | 10/2/2015, 5:39 p.m.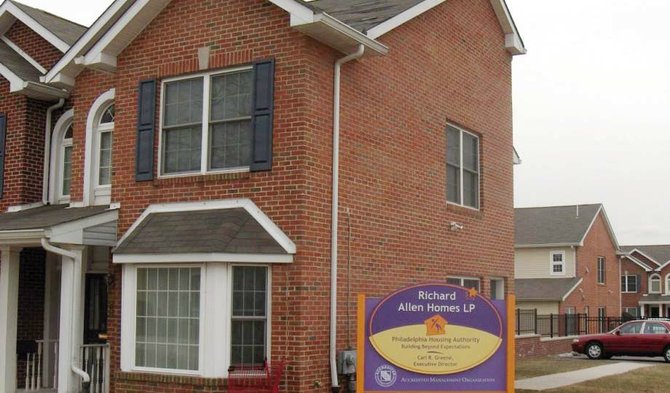 Philadelhia, PA.- Ceiba, a coalition of four Latino organizations in Philadelphia, calls on the Philadelphia Housing Authority (PHA) and the US Department of Housing and Urban Development (HUD) to increase access to public housing for Latinos and improve the mechanisms by which homeless families secure emergency vouchers.
Latinos are underrepresented in the tenant rolls of PHA. The 2013 American Community Survey revealed that Latinos comprise 22.5% of the people eligible for PHA housing yet according to PHA, Latinos represent only 7.2 percent of their tenant population. For the last three years, PHA and community based housing providers in the Latino community have met periodically to address this concern. The meetings have produced some growth in Latino representation in PHA housing but not sufficient to meet the Hispanic community's need and its growing population. "We believe that it is time to bring HUD into the conversation. Latino underrepresentation in PHA housing has gone on for too long and we need to find new ways to end the disparate impact on our community", said Will Gonzalez, the Executive Director of Ceiba.
The high incidence of poverty in Eastern North Philadelphia, where most Latinos live in the city, also generates one of the greatest unmeet needs for emergency housing in Pennsylvania. Securing emergency housing has been a challenge for Latinos due to long public housing waiting lists and procedures that do not take into account cultural differences related to homelessness in the community. "We need to revisit how emergency housing needs are met. We are in a crisis of affordable housing in the City that merits a fresh look with Latino community organizations having a role in helping to address the challenge", stated Gonzalez.
Ceiba is a coalition of four Latino neighborhood-based organizations in Philadelphia: Concilio de Organizaciones Hispanas de Filadelfia; Finanta; the Norris Square Community Alliance; and Nueva Esperanza. Ceiba's mission is to promote the economic development and financial inclusion of Philadelphia's Latino community through collaborations and advocacy aimed at ensuring their access to quality housing.