Trump insists China has not been fair with US before welcoming Xi
Redacción Agencias | 4/7/2017, 7:27 a.m.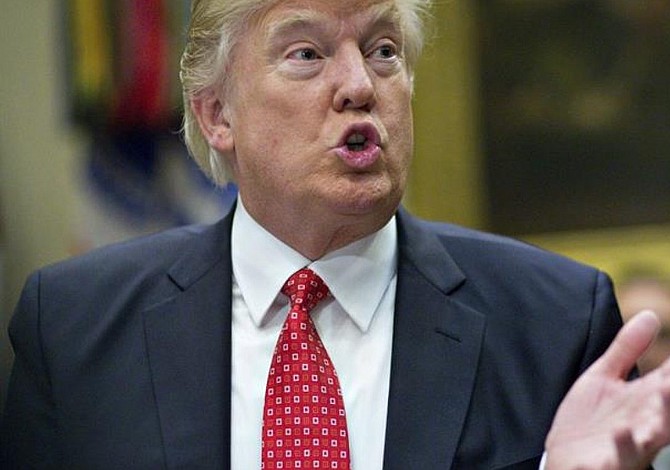 President Donald Trump said Thursday that "nobody really knows" what will result from his 24 hours of meetings with his Chinese counterpart, Xi Jinping, but he once again complained that China has not been "fair" with the US in trade and that North Korea is a very big problem.
"It's going to be very interesting. Nobody really knows" what will come of the visit, Trump said before departing from Washington for his Mar-a-Lago private club and resort in South Florida where he will meet with Xi on Thursday and Friday.
Trump said that the United States has "not been treated fairly on trade for many, many years," adding that "no president has taken care of this the way they should have" in a brief interview with Fox News.
When asked about whether his objective is to get China to put more pressure on North Korea to curtail its nuclear program, the president said only that "we're going to see what happens" and that he will put forth his argument to Xi and thinks that things will go "very well."
"China has great influence over North Korea," Trump said in the interview with The Financial Times on Sunday. "And China will either decide to help us with North Korea, or they won't. And if they do, that will be very good for China, and if they don't it won't be good for anyone."
He added that "If China is not going to solve (the problem of) North Korea, we will."
Trump will warn Xi that the US administration feels that "time has run out" for being patient with North Korea and now Washington has "all options" on the table, according to a White House official requesting anonymity on Tuesday.
Specifically, Washington expects Beijing to strictly implement and enforce the UN sanctions against North Korea, given the fact that about "90 percent" of Pyongyang's foreign trade is done with China, the official said.
It is expected that trade will be another big issue to be discussed at the summit, and Trump will emphasize the imbalance in trade flows between the US and China, although the White House has not said if the president will pressure Xi to stop manipulating its currency.
Trump said Sunday that he preferred to leave out the possibility of imposing US sanctions on Chinese goods, although he added that "perhaps" he might bring it up the next time they meet.
The two leaders will arrive in Palm Beach, Florida, separately on Thursday afternoon, where they will have an informal get-together to get to know one another's advisory team and later dine together.
The formal portion of the visit will take place on Friday, with a series of meetings and a working lunch, although the White House says that the agenda is flexible to give the two leaders the freedom to discuss whatever they want.