Wow Air continues to expand across the U.S. with inaugural flight from Miami
Redacción El Sol | 4/12/2017, 3:01 p.m.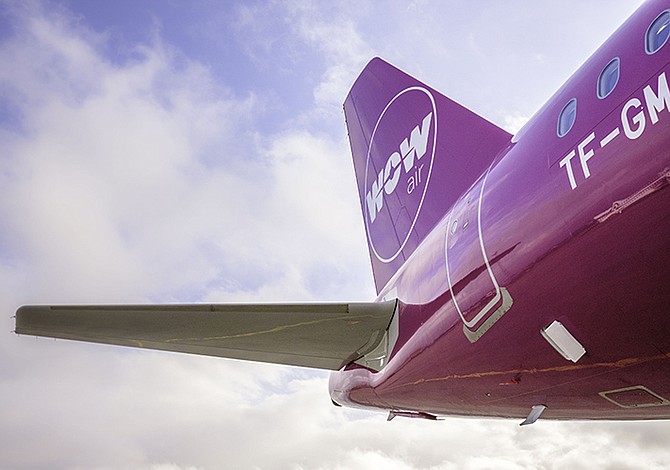 WOW air, Iceland's low-cost transatlantic airline, continued its North American growth with its inaugural flight from Miami International Airport (MIA) to Keflavik International Airport (KEF). Miami is the airline's sixth U.S. destination since its North American launch at Boston Logan International Airport in May 2015.
Service from Miami to Iceland will be available three days per week. Flights from Miami to Iceland are available from $99 one-way including taxes and flights from Miami to London (LGW), Brussels (BRU), Paris (CDG), Stockholm (ARN), Amsterdam (AMS) and Cork (ORK) via Iceland are available from $149 one-way including taxes.
"I´m thrilled to launch our service to and from Miami and be able to deliver on our promise of bringing the lowest possible fares across the Atlantic on brand new aircraft," said Skúli Mogensen, CEO and Founder of WOW air.
WOW air looks forward to partnering with Miami International Airport to bring the residents of South Florida the cheapest flights to Europe.
"We proudly welcome WOW air and their historic Reykjavík-Miami service," said Miami-Dade Aviation Director Emilio T. González. "Aside from being MIA's first-ever service to Iceland, WOW's launch into the Miami market also marks our fourth Nordic destination and 23rd route to Europe – the most in the 88-year history of our airport. As a rapidly growing hub to numerous destinations throughout Europe and beyond, Reykjavík also fits perfectly within our strategic plan to expand MIA's route network to points across the globe. Congratulations to Wow air on their successful launch, and for making Miami its first route to Florida and the Southeast U.S."
"Miami-Dade County proudly welcomes WOW air and its passengers to our community," said Miami-Dade County Mayor Carlos A. Gimenez. "Our residents now have nonstop service to the beautiful, historic city of Reykjavík, as well as to all the connecting flights that city's strategic location provides. Congratulations to WOW air and also to MIA, for landing another key international route and for adding to its roster of 105 airlines – the most of any U.S. airport."