Juventus in Champions last 4 as Barça run out of magic
Redacción Agencias | 4/20/2017, 7:26 a.m.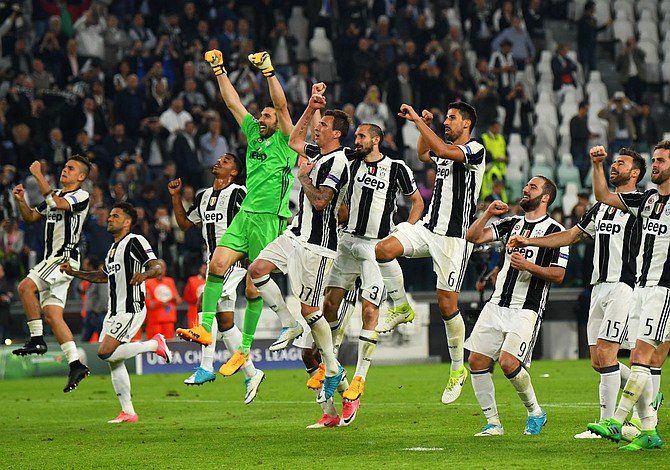 There was to be no second miracle on Wednesday at Camp Nou, where Barcelona and Juventus battled to a 0-0 draw in the second leg of their Champions League quarterfinal tie, allowing the Italian club to advance 3-0 on aggregate.
Barça and their more than 90,000 supporters in the stands were hoping for a repeat of the amazing knockout-stage comeback against Paris Saint-Germain, who cruised 4-0 in the first leg only to concede six goals in the second and lose 6-5 on aggregate.
But Juventus, who started Wednesday's contest having given up only two goals in the current Champions League campaign, had other ideas.
The visitors started aggressively, forcing Barcelona into giveaways and mounting threats on the counter until the hosts started hitting their stride about 15 minutes in.
With Juve goalkeeper Gianluigi Buffon out of position, Lionel Messi fired just wide in the 19th minute.
The Italian side grew more compact, allowing Barcelona plenty of possession but little in the way of real scoring opportunities.
Messi threatened again in the 31st minute, while Gonzalo Higuain squandered a golden opportunity in the 38th minute to put the match to bed.
Juan Cuadrado missed a similar chance to do the same just five minutes into the second half after a mistake by Barça's Jordi Alba.
Despite laying virtual siege to the Juve goal, Barcelona generated relatively few shots and the strikes they did deliver lacked quality.
For coach Luis Enrique, who has already announced he will be leaving after this season, it was the final European match with Barça, who next Sunday face archrival Real Madrid in a contest likely to decide who will win La Liga.