French president labels Paris shooting as terrorism
Redacción Agencias | 4/21/2017, 7:26 a.m.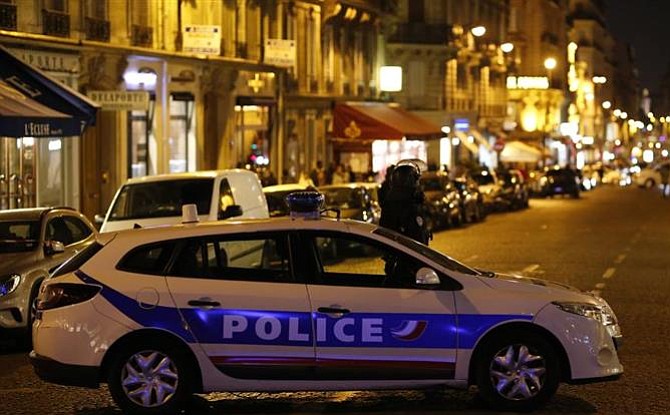 The deadly shooting Thursday night in the heart of Paris was an act of a "terrorist character," French President François Hollande told the nation in a broadcast address.
"We have a great determination to battle terrorism here and everywhere our forces are engaged," the head of state said, announcing that the investigation would be overseen by the office of the counter-terrorism prosecutor.
One policeman was killed and two other officers were badly wounded in the incident on the Champs-Elysees, this capital's iconic main avenue. The gunman was then fatally shot by police.
"With regard to the security forces, the nation's support is total," Hollande said, adding that the government will organize a tribute to the slain policeman.
Authorities will remain on the highest alert, especially for possible threats ahead of Sunday's first round of voting in the presidential election, he said.
Hollande said he convened a meeting of France's defense council for Friday morning.
The attack occurred shortly before 9 pm, interior ministry spokesman Pierre-Henry Brandet said.
A car pulled up next to the police vehicle and a man emerged and opened fire with an automatic weapon, the spokesman said.
"On the face of it, the officers were deliberately targeted," Brandet said.
He said that, contrary to press accounts, police had yet to positively identify the assailant.
While investigators have not ruled out the possibility of accomplices, evidence and witness statements indicate that the attack was carried out by one man, Brandet said.
Paris police ordered the immediate evacuation of the Champs-Elysees and suspension of service at nearby metro stations.
France has been under a state of emergency since November 2015, when 130 people were killed in a single night by coordinated terrorist attacks in Paris.
Several of the candidates vying in Sunday's presidential ballot issued statements of sympathy for the victims and their families, and some referred to the shooting an act of terrorism.
US President Donald Trump, in comments prior to Hollande's televised address, said that the violence in Paris "looks like another terrorist attack."
"It never ends," he said during a joint press conference in Washington with the visiting Italian prime minister, offering condolences to the French people.