Trump: US relationship with Russia at all-time, very dangerous low
Redacción Agencias | 8/4/2017, 7:26 a.m.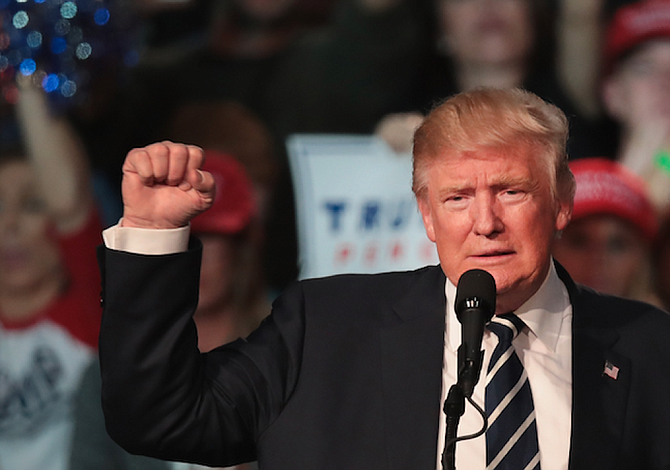 The president of the United States on Thursday warned that his country's relationship with Russia was in a very dangerous state and blamed Congress for it, just one day after reluctantly signing a bipartisan bill imposing new sanctions on Moscow.
Donald Trump took to his favorite medium, the short-form social media platform Twitter, to express his outrage at the legislative branch for what he said were the US' deteriorating ties with Russia and to highlight Congress' failed attempts at passing a new healthcare law.
"Our relationship with Russia is at an all-time & very dangerous low. You can thank Congress, the same people that can't even give us HCare!" Trump tweeted.
On Wednesday, Trump was forced to sign a bill _ which he derided as "unconstitutional" _ enacting new sanctions on Russia, Iran and North Korea that sailed through both chambers by a combined 517-5 vote margin (419-3 in the House and 98-2 in the Senate).
"Since this bill was first introduced, I have expressed my concerns to Congress about the many ways it improperly encroaches on Executive power, disadvantages American companies, and hurts the interests of our European allies," read a signing statement released by the White House.
The bill included provisions giving Congress the power to block any attempts by the president to weaken sanctions on Russia.
On this occasion, Trump did not hold a signing ceremony in front of the cameras, as he had previously done with most pieces of new legislation emerging from the Republican-controlled Congress.
Also of interest