China urges North Korea to stop missile tests, arms program
Redacción Agencias | 8/7/2017, 7:22 a.m.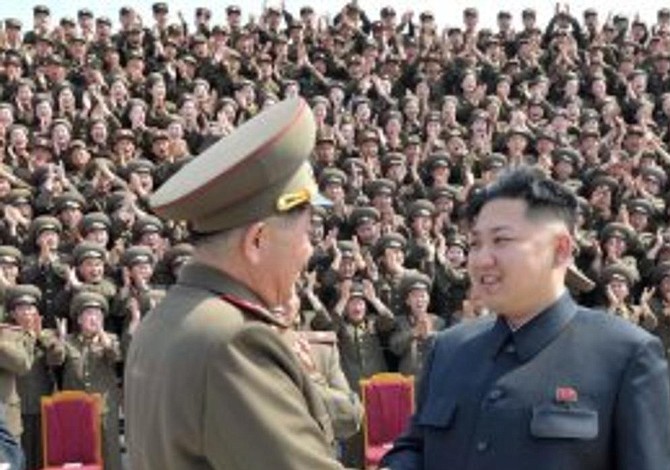 China's foreign minister urged his North Korean counterpart to stop provoking the international community with its nuclear arms program just hours after the United Nations Security Council imposed fresh sanctions on Pyongyang.
Wang Yi urged Ri Yong-ho to abide by the UN resolutions and not to provoke the international community's goodwill by conducting missile launches or nuclear tests, said China's top diplomat.
The pair held a meeting on the sidelines Association of Southeast Asian Nations (ASEAN) foreign ministers meeting, which is being held in the Philippines capital and has welcomed diplomatic heads from 17 other countries, including the United States, China, Russia and both Koreas.
North Korea's nuclear and weapons program is occupying a large part of the agenda at the meeting, especially since the UN Security Council _ with China's approval _ imposed new sanctions on the hermit regime Saturday in the wake of its two recent intercontinental ballistic missile tests.
China's foreign ministry also urged Seoul and Washington to "stop escalating tensions" in an apparent reference to toughening of the US President Donald Trump's stance, which has increased its pressure to isolate Kim Jong-un regime economically and diplomatically.
Trump's Security Advisor, H.R. McMaster, even assured US media that the United States does not rule out a preemptive strike on Pyongyang.
Reacting to news of the sanctions, North Korea threatened to turn the US into a "sea of fire".
The fresh embargoes on North Korean coal, iron, lead and shellfish could wipe $1 billion off Pyongyang's foreign export revenue annually.
Although representatives from both nations are present at the ASEAN meeting, the US has ruled out a bilateral meeting with North Korea.