Hearing on groundbreaking Literacy Case Set for Aug. 10 in Detroit
Redacción El Sol | 8/9/2017, 11:51 a.m.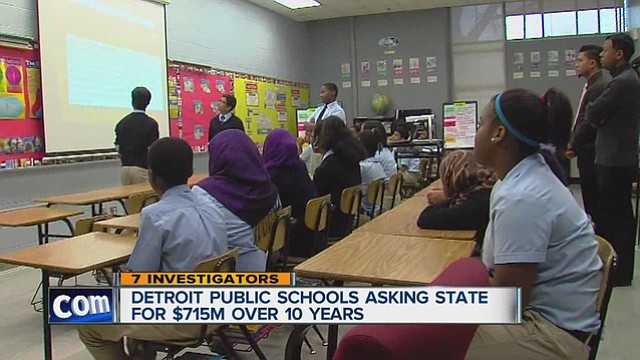 On Thursday, August 10, a United States District Court in Detroit will hear oral argument on a Motion to Dismiss filed by the State of Michigan in Gary B. v. Snyder, a class action lawsuit that seeks to ensure Detroit public school students have access to the most fundamental building block of education: literacy. The case, filed by Public Counsel and Sidley Austin LLP on behalf of seven students from five Detroit schools, alleges that the State of Michigan has failed to fulfill its constitutional obligation to provide a basic education to all its children. Instead, a discrete group of students is compelled to attend educational institutions that lack the minimal components that make a building a school: qualified, certificated teachers in all classrooms; sufficient books and instructional materials; core curricula in all state-mandated subject areas; and buildings free from extreme temperatures, vermin infestations, and overcrowding.
The State of Michigan has argued to the court that children at such schools suffer no denial of equal opportunity under the Constitution, even though the state's own data shows that they consistently and significantly fare much worse than state averages on proficiency tests. The State also argues that it bears no legal responsibility to correct or ameliorate the conditions identified in plaintiffs' schools.
Plaintiffs have asked the Court to order the State to provide relief that includes appropriate, evidence-based literacy instruction for students at every grade level, and that eliminates the conditions in Plaintiffs' schools that impede literacy access. The City of Detroit, international literacy associations, community groups and the Detroit Federation of Teachers have all filed briefs in support of the student plaintiffs. The State of Michigan is attempting to have the case dismissed.