Miami-Dade Superintendent Gears Up For First Day Of School With Tour
Redacción Agencias | 8/21/2017, 7:21 a.m.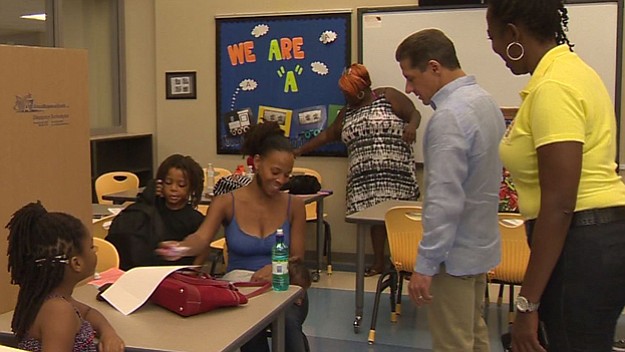 Superintendent Alberto Carvalho toured schools in Miami-Dade ahead of students returning for their first day.
Meeting with principals, teachers and parents, he's been visiting schools for the past several days seeing first-hand all of the improvements and tools that have been added to school, including iPrep Academy in Miami, where he was principal when the school first opened in 2009.
"The county has really taken consideration of the needs and prepared the kids for the future," said parent Digna Cabral, who's 6-year-old daughter Tatiana will be attending the brand new Dr. Tony Bilbao Preparatory Academy in Doral. "Especially, for example, in this school, they are going to have the Cambridge program. And there they're gonna be offering 60 percent English and 40 percent Spanish, so that's going to make sure that kids are bilingual."
As parents and students prepare for the year, Carvalho said they can expect the latest and greatest teaching and educational tools and programs.
"This time it's going to reawaken with brand new technology with 'Promethean' interactive boards installed in every single classroom," he said. "That's a total of 13,000 by now. And new devices in the hands of students. Every single 9th grade student is going to get a smart device with internet connectivity and cell phone ability, free of cost, for the next four years."
The first day of school happens to also fall on a historic day — a total solar eclipse. Miami-Dade public schools are prepared.
"While we are moving all outside activities into our buildings for the protection of kids, primarily the youngest kids, we are still going to afford some teachers and students, under the supervision of principals and with appropriate ISO sunglasses, to observe the solar eclipse," said Carvalho. "I'm asking parents to talk about this great event with their children."
For those parents who want to keep their children at home because of the solar event, technically speaking, it won't count as an absence.