More Problems for Trump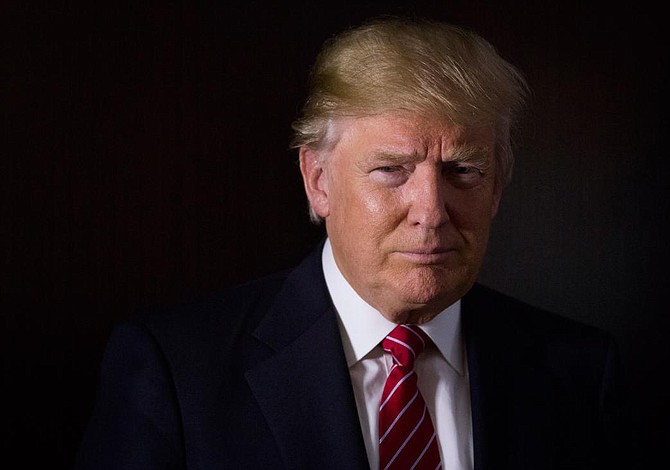 Russian interference in the past election, resignations, firings, clumsy public declarations, tweeter, false statements, Congressional investigations, and more, have created an atmosphere of crisis around the new government. Potential Labor Secretary Andrew Puzder withdrew his nomination on Wednesday due to strong opposition. There were many issues that made his appointment difficult. He had missed deadlines for submitting the required forms to get clearance had no government experience and had a messy divorce in his past. Potential allegations about spousal abuse and the fact that he seemed to be anti-labor made him unpopular with Democrats because he disliked the minimum wage. Women senators opposed his nomination and he withdrew mostly due to GOP opposition. The same Republican women senators had opposed the nomination of Betsy DeVos for Secretary of Education.
After General Flynn resigned his post as National Security Adviser, Donald Trump appeared next to Israeli Prime Minister Benjamin Netanyahu and blamed the media's unfair treatment of Flynn for his resignation. He blamed the leaks of top secret communications. Calling the general a "wonderful person," he spoke again of "fake news," and refused to answer questions in relation to the departure of Flynn. But critics of the administration say that Flynn was to blame because he lied to Trump and to Vice President Pence about the content of his telephone coversations with the Russian ambassador. That press conference made history when both, Trump and Netanyahu, implied that the two-state solution for the Palestinian conflict with Israel is not an idea under consideration. For decades, through several presidents and Israeli leaders the two-state solution has been under discussion as the ideal solution. If Trump has decided not to pursue that policy that is a clear departure and will bring more political trouble for this administration already beset by controversies. The two leaders also made clear that they have known each other for a long time. Netanyahu spoke in glowing terms of Trump's son-in-law Jared Kushner. Trump stated previously that Kushner is the one person who could bring peace to the Middle East, a goal of Secretaries of State from Kissinger to Hillary Clinton. It is also a reaffirmation that this White House is not worried about nepotism as evidence by the presence of Ivanka Trump at some important meetings. Regarding the Palestinian conflict there were statements that could please both sides.
"I am happy with the one state or two state," said Trump declaring that he can live with either solution, but his words expressed a clear endorsement of Netanyahu. Trump did suggest that Israel should slow down the building of settlements in Israel, a statement that surprised Netanyahu and was sure to please some in the Muddle East. But Trump should not make spontaneous statements about foreign policy that increase tensions, worry allies, and that his staff may have to amend later. That is a sure way to create more problems and that is something that he has aplenty right now. Perhaps with Rex Tillerson at the helm there will be some sense of order in our foreign policy.

Also of interest