Trump to seek hike in defense, security spending in first budget
Redacción Agencias | 2/28/2017, 8:29 a.m.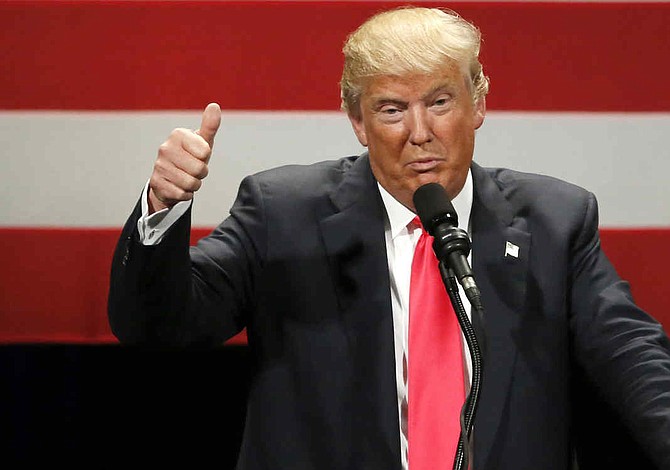 US President Donald Trump plans an increase in defense spending in his budget for the fiscal year that starts in October, while cutting funding for the State Department and other federal agencies, the White House said Monday.
Trump will ask for an increase of $54 billion in defense spending for fiscal year 2018 in the budget to be submitted next month to Congress.
The president called his defense spending plan "historic" in an address to the National Governors Association (NGA) at the White House.
"This budget will be a public safety and national security budget," Trump said, adding that the hike in spending was needed to "rebuild the depleted military."
White House Office of Management and Budget (OMB) officials, meanwhile, told the press in a conference call that the FY 2018 budget would slash assistance to foreign countries.
Trump said his goal was to have a military that served as a deterrent and was eqipped to prevail in any conflict.
"We've got to win or don't fight it at all," the president said.
The Trump administration plans to send all federal agencies spending targets Monday for the new fiscal year, giving officials the guidelines needed to prepare the proposed budget that will be submitted to Congress in mid-March.
The administration's spending plans were made public a day before the president addresses a joint session of Congress.
Trump is expected to use his address to lawmakers to call for infrastructure spending, one of the themes of his campaign.
Trump said in an address last Friday to the Conservative Political Action Conference (CPAC) that too much money had been wasted overseas.
"The Middle East is in ... much worse shape than it was 15 years ago. If our presidents would have gone to the beach for 15 years, we would be in much better shape than we are right now," Trump said. "We could have rebuilt our country three times with that money."
Trump told CPAC that his administration would rebuild the military as part of a philosophy based on peace through strength and that the US and its allies would eradicate the Islamic State terror organization.
The president concluded by saying national security begins with border security and vowing to ensure that foreign terrorists have no chance to strike American citizens.
"We have to be smart. We can't let it happen to us. So let me state this as clearly as I can: We are going to keep radical Islamic terrorists the hell out of our country," Trump said.