Federer thrashes Cilic in straight sets, wins 8th Wimbledon title
Redacción Agencias | 7/17/2017, 7:22 a.m.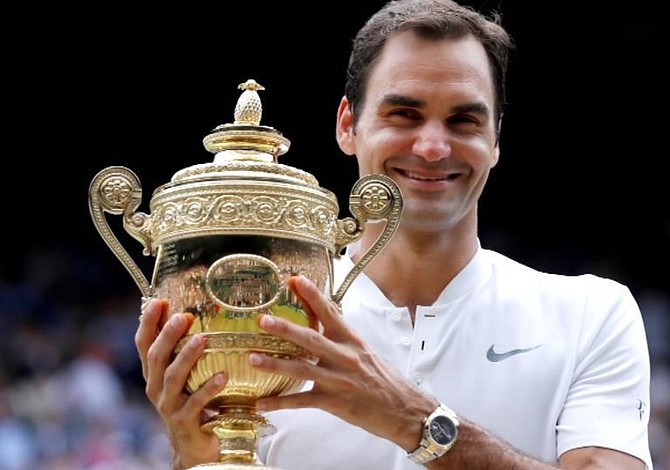 Roger Federer of Switzerland claimed his eighth Wimbledon title on Sunday, seeing off Croatian rival Marin Cilic in a straight set final 6-3, 6-1, 6-4.
Federer, 35, took one hour and 41 minutes to beat the Croatian, and became the oldest male player to win the Grand Slam.
"This tournament I've played, not dropping a set and holding the trophy - it's magical. It's too much really," Federer said.
"It's cruel sometimes but (Marin) fought well and he's a hero," he added.
Federer's win saw him claim his 19th major title and surpass Briton William Renshaw and American Pete Sampras in the record number of wins at the All England Club.
Cilic, US Open champion in 2014, injured his left foot and cried during the second set.
It looked like the Croatian player might withdraw, but he played on after receiving applause from the fans.
Federer won his second Grand Slam of the year after he beat Spain's Rafael Nadal at the Australian Open in Jan.
He has won five trophies this season: Wimbledon, Melbourne, Indian Wells, Miami and Halle.
Federer is to regain third position in the ATP world rankings for the first time since Aug. 2016, behind Briton Andy Murray and Nadal.