Portugal, Mexico post wins in Confederations Cup
Redacción Agencias | 6/22/2017, 7:26 a.m.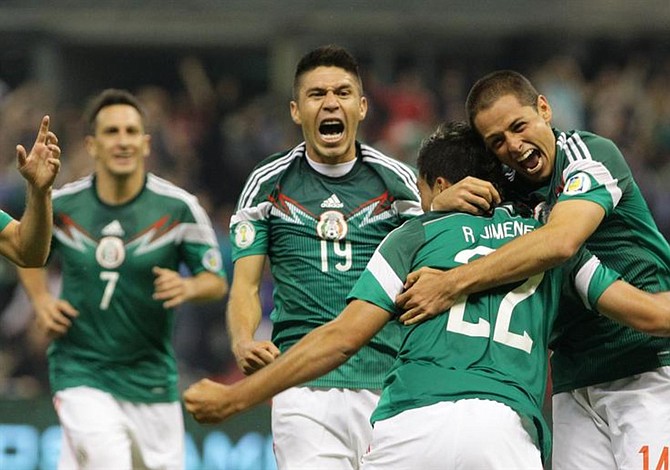 An early goal by Cristiano Ronaldo gave Portugal a 1-0 victory here Wednesday over hosts Russia in the 2017 Confederations Cup, while Mexico had to come from behind to beat New Zealand.
The reigning European champions were clearly the better side in the first half at Moscow's Spartak stadium.
Ronaldo scored what turned out to be the winning goal just 8 minutes in, executing a perfect header after taking a long ball from Raphael Guerreiro.
Portugal enjoyed 67 percent possession over the first 45 minutes and had a 3-0 advantage in shots.
The visitors nearly put the match away in the opening moments of the second half, but veteran Russian goalkeeper Igor Akinfeev made a tremendous stop against Andre Silva and his heroics lifted his teammates and the Russia fans.
From that point on, the hosts were much more competitive.
Russia's best chance come at the hour mark, when striker Fedor Smolov saw Portugal keeper Rui Patricio bat the ball away before he could reach it.
Portugal, with 4 points from two matches, is tied at the top of Group A with Mexico, who edged last-place New Zealand 2-1 in Sochi.
Heavily favored, the Mexicans came up against a very physical New Zealand squad that was solid on defense and surprisingly effective on offense.
With three minutes to go before the break, a defensive blunder by Mexico left New Zealand's Chris Wood alone in front of the goal and he made no mistake, converting to put his side ahead 1-0.
El Tri started the second half at full tilt and put the Kiwis back on their heels, even so, Wood would have had a second goal but for a timely intervention by Mexican keeper Talavera.
Minutes later, Mexico pulled level on a powerful shot by Raul Jimenez. Oribe Peralta scored in the 72nd minute to put El Tri ahead 2-1 and the advantage held up.
Saturday's contest between Russia - with 3 points - and Mexico is likely to be decisive in deciding which of them advances along with Portugal.