Cruz calls for action after state receives F grade on lead in school drinking water
Redacción Agencias | 3/6/2017, 3:20 p.m.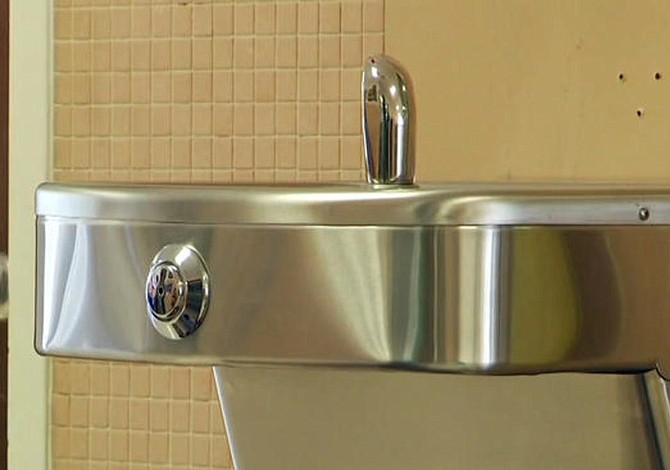 State Rep. Angel Cruz, D-Phila., voiced his continued concern today for the safety of Pennsylvania's drinking water after an analysis by PennEnvironment Research and Policy Center gave the state an F grade for preventing lead in drinking water in schools, in a report released on Feb. 28.
"Last year Flint brought the dangers of lead poisoning to the forefront nationally; this report by PennEnvironment serves as a chilling reminder that the dangers are real and impact children in Pennsylvania," Cruz said. "This is not an issue we can afford to take lightly, as the Department of Health has already shown some of Pennsylvania's children have tested positive for high blood lead levels. This is especially alarming because there is no safe blood lead level in children."
According to PennEnvironment, Pennsylvania received an F grade because it has no required testing regimen for school drinking water, no limits on the allowable lead levels and no plan to remove lead infrastructure from its schools. The PennEnvironment report does note the City of Philadelphia passed an ordinance last December setting stricter limits on lead in drinking water, improving the public's right-to-know on the issue and requiring testing of all school faucets and fountains.
"PennEnvironment's failing grade for Pennsylvania reinforces the need to take legislative action at the state level to test, monitor and address the dangers of lead contamination in drinking water in schools and throughout the commonwealth," Cruz said. "When we fail to address lead in school drinking water, we fail our children and their parents who should be able to trust the water they drink is safe. That is why Representative Mike Schlossberg and I have reintroduced a package of bills to protect our children and citizens from possible exposure."
The first piece of legislation to be reintroduced by Cruz, H.B. 666, would require children under 6 to be tested for elevated lead levels in their blood. Currently, the U.S. Centers for Disease Control recommends children be tested at 1, 2 and again before 6.
The second piece of legislation, H.B. 667, would amend the Safe Drinking Water Act to require more frequent testing for lead in water. Under current law, water is tested every three years at a reduced number of sample sites after the initial passing. Cruz's legislation would require testing to be done annually at the reduced number of sample sites and a complete test from all sample sites every three years.
The third piece of legislation, H.B. 668 and sponsored by Schlossberg, D-Lehigh, would require lessors of residential dwellings built before 1978 to inspect dwellings for the presence of lead-based paint and hazardous conditions such as chipping paint when those dwellings become vacant or prior to new occupancy. Lessors must also disclose and provide all information regarding levels of lead and inspection results, and provide those findings to a lessee prior to occupancy.
The final piece of legislation, H.B. 669, would require day cares licensed by the state Department of Human Services to be tested for lead as part of their licensure process. The testing would include levels of lead in water, paint and soil. This bill would prohibit the Department of Human Services from issuing a license to any day care in which lead levels are higher than the Centers for Disease Control recommendations and would provide for a remediation plan for any center found to have elevated levels of lead.