US says it's weighing all options in response to North Korean missile launch
Redacción Agencias | 3/9/2017, 7:27 a.m.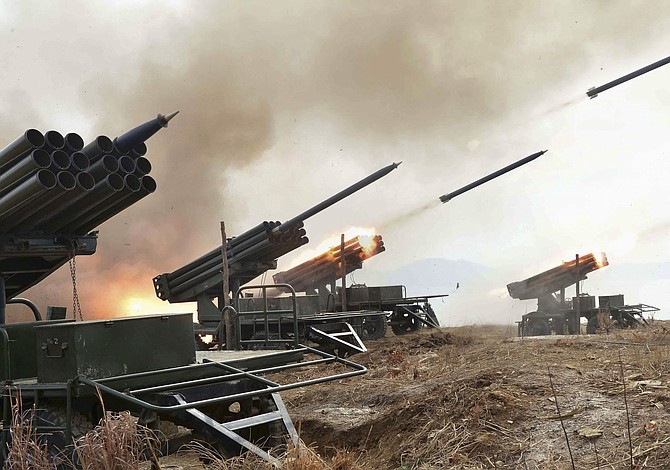 The United States is reviewing policy toward North Korea and will consider a full range of options in responding to the recent missile launches by Pyongyang, the US ambassador to the United Nations, Nikki Haley, said Wednesday.
Haley said the US is re-evaluating how to deal with North Korea "and we are making those decisions now and will act accordingly," adding, "We're not ruling anything out and we're considering every option that's on the table."
The US envoy to the international body, however, said that "We have not seen any goodwill at all coming from North Korea. I appreciate all my counterparts wanting to talk about talks and negotiations (but) we are not dealing with a rational person," referring to North Korean leader Kim Jong-un.
Haley made her remarks after China proposed to the US and North Korea on Wednesday a pact to halt the recent rise in tensions consisting of Pyongyang's suspending its weapons tests in exchange for Washington and Seoul stopping their military maneuvers, an agreement that would be discussed at a round of negotiations.
When specifically asked about the idea of dialogue, the US envoy said that Washington is not ruling anything out.
Haley appeared before reporters along with her counterparts from Japan and South Korea after a UN Security Council meeting behind closed doors called by the three allied nations in response to the latest North Korean missile tests.
South Korea's UN ambassador, Cho Tae-yul, definitively rejected any potential negotiations and said that all options along that route "have been exhausted."
"All kinds of options have been exhausted so far," Cho said, "So the only available means to change the North Korean behavior fundamentally is to continue to keep up the pressure and sanctions on North Korea."
Both the South Korean ambassador and Haley defended the joint military maneuvers that their countries are undertaking in the region and the THAAD anti-missile system that the US is starting to deploy in South Korea.