Curbelo introduce bill to provide legal status to dreamers
Redacción Agencias | 3/13/2017, 7:27 a.m.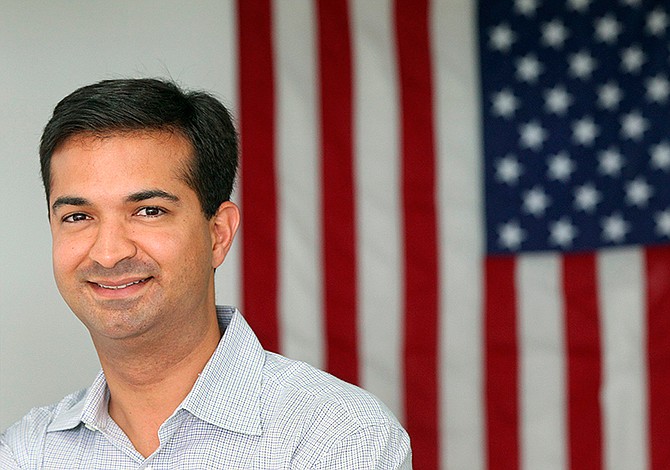 Representative Carlos Curbelo (FL-26) introduced his Recognizing America's Children (RAC) Act, legislation that would provide a path to legal status for undocumented immigrants brought to the United States as children.
The bill provides immigrants that have been vetted by The Department of Homeland Security with three pathways toward legalization: higher education, service in the armed forces, or work authorization. Following a 5-year conditional status, these immigrants would be able to reapply for a 5-year permanent status.
Original co-sponsors of the RAC Act are Representatives Mike Coffman (CO-6), Jeff Denham (CA-19), Mario Diaz-Balart (FL-25), Ileana Ros-Lehtinen (FL-27), Mark Amodei (NV-2), Jenniffer González Colón (PR), Fred Upton (MI-6), David Reichert (WA-8) and David G. Valadao (CA-21).
"Over the years many immigrant children have arrived in our country – brought by their parents who either illegally crossed one of our borders or overstayed their visas," Curbelo said. "For most of these young people, the United States is the only country they have ever called home. They attended school with our own children, graduated high school and today they are seeking to serve in our military, pursue a college degree or certificate and contribute to our economy by working.
"These are America's children, and that is why I'm proud to lead this group of representatives from all over the country to introduce legislation to simply recognize them as such and provide them an earned path to legal status," added Curbelo. "I hope Republicans and Democrats in the House and Senate can get behind this legislation and that it can soon be sent to the President's desk for his signature."
"It's so important to recognize that young people who were brought here as children, who grew up here, went to school here, and who often know of no other country, be allowed to legally remain in the United States," Coffman said. "Let's give them a chance to achieve the American Dream through work, education, or military service, and to help us together build a stronger America."

"We have many undocumented young adults in America who were brought here through no fault of their own and know no other country to call home," said Denham. "If these young men and women are willing to serve in the military, pursue a degree or contribute to the economy, then I believe they should have the opportunity to do so."
"This bill recognizes those who were brought here at a young age by their parents and are living in the shadows," Diaz-Balart said. "I am proud to support legislation that will allow hardworking and selfless individuals who want to pursue higher education, serve in our military, and become part of America's work force to do just that."
"I'm proud to be joining Carlos on this endeavor that will bring us closer to ensuring that our Dreamers, who were brought to our nation through no fault of their own, and who are also the future of our great nation, can continue to positively contribute to our society," said Ros-Lehtinen. "Throughout my years in Congress, I have been a staunch advocate to protect these young men and women because they are the lifeblood of many communities and are as American as anyone else. We should nurture their talents so our country can grow and be strengthened by their inclusion."