Trump's budget blueprint puts words into numbers, White House says
Redacción Agencias | 3/17/2017, 7:29 a.m.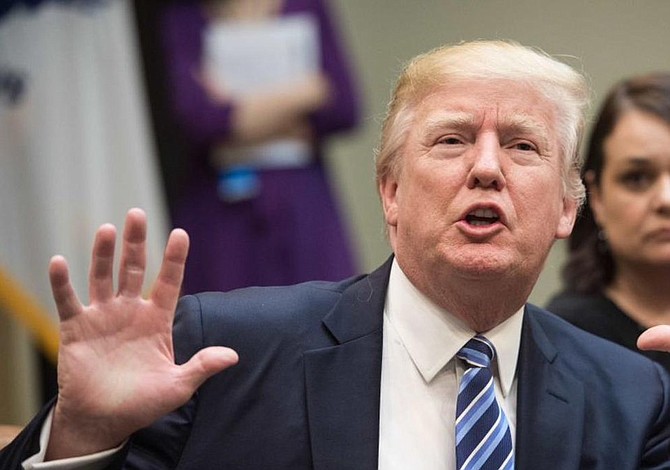 The director of the White House's budget office explained planned cuts to foreign aid and environmental protection in Donald Trump's budget blueprint for fiscal year 2018, saying the proposal merely puts the campaign promises of the president of the United States into numbers.
Office of Management and Budget Director Mick Mulvaney said in his review of the plan at a press briefing, which was embargoed until Thursday, that it was an "America First" budget.
The proposal calls for big cuts to the budgets of the State Department and the US Agency for International Development (28 percent), with foreign aid especially hard-hit; the Environmental Protection Agency (31 percent); the Health and Human Services Department (23 percent); and the Labor Department (21 percent).
The money saved in those areas would instead be spent on beefing up the US military and more tightly securing the US-Mexican border.
The blueprint states that the cuts to the EPA would cause the number of positions at that agency to fall by around 3,200 and that foreign aid spending would be slashed by 38 percent.
"Knowing what you know about the president, you could imagine what (his) budget would look like before you even see it, which is that there will be more money on defense - $54 billion," Mulvaney said.
He added that Trump wanted to be sure his plan would not add to the projected $488 billion deficit in fiscal year 2018, which begins on Oct. 1, and so reductions were made elsewhere to offset all the increases dollar-for-dollar.
Those cuts include eliminating funding for independent bodies such as the Corporation for Public Broadcasting, which uses most of its funds to provide direct grants to local public television stations and also supports National Public Radio (NPR) and the Public Broadcasting Service (PBS).
Trump's plan also would remove funding for the National Endowment for the Arts and the National Endowment for the Humanities.
The cuts would allow the Defense Department budget to climb by 10 percent and the budgets of the Homeland Security Department and the Veterans Affairs Department to rise by 6 percent and 10 percent, respectively.
Trump's budget proposal also would substantially reduce US contributions to the United Nations.
Furthermore, it would eliminate the Global Climate Change Initiative, which promotes the use of clean energy and is run by USAID; and remove funding for the UN's Green Climate Fund.
Trump's $1.15 trillion budget blueprint only covers discretional spending; a much more detailed plan is due out in May that will also include his proposals on taxes and how he plans to deal with entitlement spending.
The blueprint establishes the administration's spending priorities, but it will be up to Congress to pass actual spending bills to fund the government.