Health is everyone's business
Hispanic Media Connecting the Community
Redacción El Sol Latino | 5/2/2017, noon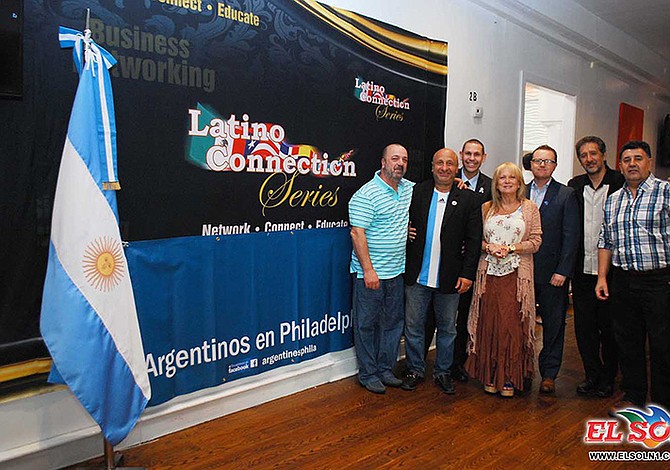 Philadelphia, PA.- On a night in which health was the main focus of the meeting, various sectors of the community had the opportunity to spend time together and share different experiences mainly from their work environment.
On this occasion the main sponsor of the night was Goya, one of the best and most representative Latino companies, that over the years has demonstrated its commitment to the well-being of the community it serves, although it has succeeded in conquering the palates of American society in general. Juan López, General Manager of Goya Foods in the Philadelphia area, addressed the distinguished audience, outlining a series of measures that his company has taken to give a healthy alternative to the Latino taste.
Within its great variety of products, Goya is working in the elaboration of its foods with low content of sodium, fats and sugars. As part of this health campaign, Goya gave a recipe book to each of the attending guests, with brilliant, unique and healthy Latino recipes for every occasion.
The keynote speaker for the evening was David Saunders, Director of the Pennsylvania State Health Equity Office, who pointed out that one of the main problems facing our population are obesity, several chronic degenerative diseases, and we are also characterized by a high level of smoking and teenage pregnancies.
The reasons are several, and as in other sectors of society, family history, genetics, personal behavior, social conditions and the specific health system, correlate and result in the aforementioned problems, which are a challenge for Public health, but in which we are also a crucial part of the solution.
We are all called to take action; the public administration has to strengthen the education system, create better jobs because better standards of living also result in better health. In order to encourage outdoor activities, it is also necessary for local authorities to work on improving the safety of the streets and their conditions.
However, something that depends more on what we do, is to try to eat healthier foods, increase consumption of fruits and vegetables, and decrease fast food, and junk. We can also organize walks, group and recovering as families our public spaces, parks etc.
As we know the saying that says healthy body in healthy mind, is an irrefutable reality, that is why among the speakers was also the mental health specialist Hector Ayala, who reminded us that an empowered society is stronger to face the problems of everyday life. He also expressed the importance of knowing that we deserve a better quality of services in every way and that we have much more potential that we must exploit.
This is how, from different angles, this time, Hispanic Media, always committed to our community, organized this first event of the year which was also sponsored by the physical activity and rehabilitation center La Fortaleza, Dedicated specifically to Health, hoping that we all do our part and build a healthier community, for us and the next generations, because together we are building our future.
According to the World Health Organization (WHO), "health is a state of complete physical, social and mental well-being and not simply the absence of disease or weakness." Health is a fundamental human right and an essential component of economic development, vital to the growth and internal stability of a nation. "As the sixth largest state in America, Pennsylvania is an integral part of the nation's success. Economic and moral development to do everything possible to improve the lives of all Commonwealth residents, whether living in poor rural or urban communities.

For more information about The Office of Health Equity (OHE), contact David Saunders, Director of the Office of Health Equity at 717-547-3315 or davidsaund@pa.gov.