Rebecca Rhynhart to participate in debate between Democratic Controller Candidates
Redacción El Sol | 5/9/2017, 12:14 p.m.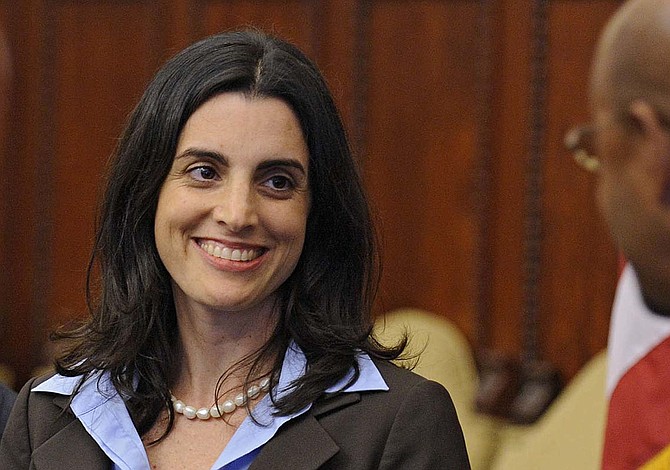 Rebecca Rhynhart, Democratic candidate for City Controller, will participate in a debate with incumbent Alan Butkovitz TODAY, Tuesday, May 9th, 6-7:30 pm, at Industrious Philadelphia, 230 S. Broad St., 17th floor. The debate will be co-hosted by the Philadelphia Citizen and the Committee of Seventy and moderated by former Inquirer editor and WHYYNewsworks vice president Chris Satullo. The debate is co-sponsored by the Crosstown Coalition, Philly 3.0 and the League of Women Voters of Philadelphia.
This debate is open to the public and the press and will be streamed live on Facebook. Members of the public wishing to attend should register here.
Rebecca Rhynhart is the most qualified candidate for City Controller in recent history. With 15 years of financial experience, she spent the last nine years working at the City of Philadelphia, first as City Treasurer and Budget Director and then as Mayor Kenney's Chief Administrative Officer. In her first run for office, Rebecca is the candidate with the independence and qualifications to restore trust, seeking to ensure government works on behalf of all Philadelphians. She is challenging the incumbent controller, Alan Butkovitz, believing that Philadelphians deserve more from their City Controller.
Rebecca has been endorsed by the Philadelphia Inquirer/Philadelphia Daily News, Governor Ed Rendell, the Laborers' District Council of Philadelphia, NOW and Millennials in Action.
The Philadelphia primary will take place next Tuesday, May 16th.
WHAT: Democratic Candidates for Controller Debate
WHEN: TODAY, Tuesday, May 9th - 6-7:30 PM
WHERE: Industrious Philadelphia - 230 S. Broad Street, 17th floor
Also of interest