Nadal wins Madrid tennis title for 5th time
Redacción Agencias | 5/15/2017, 7:26 a.m.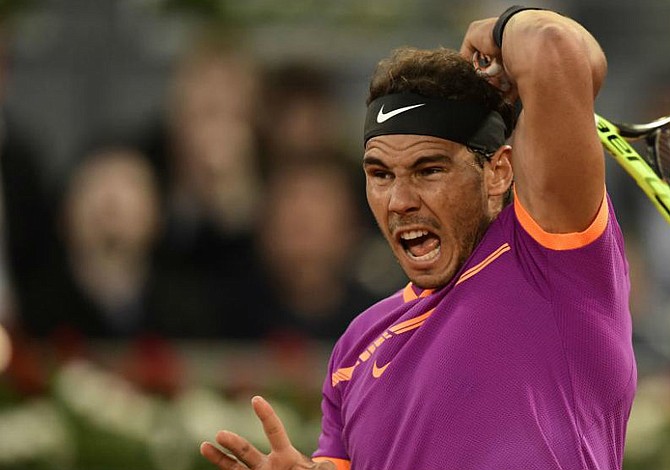 Spain's Rafael Nadal won the Madrid Open for the fifth time on Sunday, defeating 23-year-old Austrian Dominic Thiem in the final 7-6 (8) and 6-4 in two hours 17 minutes and equaling Serbia's Novak Djokovic with 30 Masters 1000 titles.
The win vaults Nadal ahead of Roger Federer to No. 4 in the world rankings.
"To play here and win here means a lot to me," said Nadal, adding that "I am always very nervous and emotional about playing a final in Madrid."
It was Nadal's 15th consecutive win - with no losses - on clay courts so far this year, and his third title this season after winning at Montecarlo for the 10th time and at Barcelona. In the latter match, he had defeated Thiem in the final.
Thiem was in good form in the first set on Sunday, breaking the Spaniard's serve to take a 3-1 lead, although his own serve was broken back shortly thereafter. Nevertheless, he made Nadal go the distance, forcing an impressive and hard-fought tie-break that the more experienced player ultimately won.
The first lengthy set - almost 90 minutes of hard play - seemed to sap Thiem, however, and his serve was broken early in the second set, whereupon Nadal won four games in a row before Thiem once again rallied, fighting his way back at 3-5 before the Spaniard took the set.
Nadal had continued his 2017 resurgence with a confidence-boosting 6-2, 6-4 victory in Saturday's Madrid Open semifinals over Djokovic, an opponent he had not defeated in nearly three years.