Trump says he has absolute right to share information with Russia
Redacción Agencias | 5/17/2017, 7:27 a.m.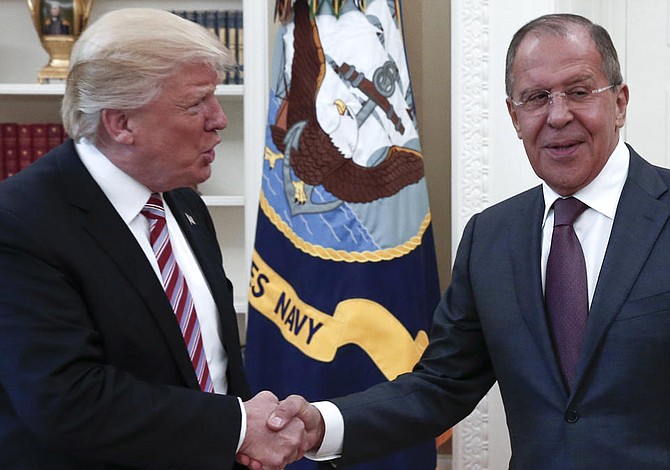 President Donald Trump's sharing of classified information with Russian officials during their Oval Office visit last week was "wholly appropriate," National Security Adviser H.R. McMaster said at a press conference on Tuesday, reiterating what he had said the day before in an attempt to defuse the firestorm of criticism surrounding the apparent presidential leak.
McMaster said that Trump did not endanger national security by revealing the secret information on terrorism to Russian Foreign Minister Sergey Lavrov and Moscow's ambassador to Washington, Sergey Kislyak, last Wednesday.
"The president in no way undermined sources or methods in the course of this conversation," the national security adviser said, adding that Trump did not know the source of the information he revealed.
"The president wasn't even aware of where this information came from," he said. "He wasn't briefed on the source."
McMaster took issue with the "premise" of media reports that the president endangered intelligence sources by disclosing the information, and he also refused to specify whether or not the information Trump provided to the Russians was classified.
Trump said earlier on Tuesday that he has the absolute right to share information with Russia because he wants Moscow to step up its fight against the Islamic State (IS) and terrorism.
That was Trump's tweeted response to the Washington Post report that the president revealed secret information about the IS to Lavrov, which the White House had denied.
"As President I wanted to share with Russia (at an openly scheduled W.H. meeting) which I have the absolute right to do, facts pertaining to terrorism and airline flight safety," Trump posted on his Twitter account.
He said he did so for "humanitarian reasons, plus I want Russia to greatly step up their fight against ISIS & terrorism."
According to the newspaper, Trump gave Lavrov information related to the possibility that jihadists plan to use laptop computers to carry out terrorist attacks on commercial airliners, something about which National Security Adviser H.R. McMaster made no reference in his denial that any secret intelligence had been shared with Russia.
The information was provided by a nation allied to the US and its content was so secret that none of that country's other allies received it, according to sources cited by the Post.
The White House rapidly denied the report. McMaster said in a brief television appearance that "Trump never discussed "intelligence sources or methods" with the Russian officials."
He said the story "as reported is false...I was in the room. It didn't happen.
However, neither McMaster nor Secretary of State Rex Tillerson, who was also present at the meeting with the Russians, completely denied that Trump revealed secret information to Lavrov in their comments on the article.