Opponents of Miami-Dade pit bull ban gather at Hialeah park
Redacción Agencias | 11/14/2017, 6:18 a.m.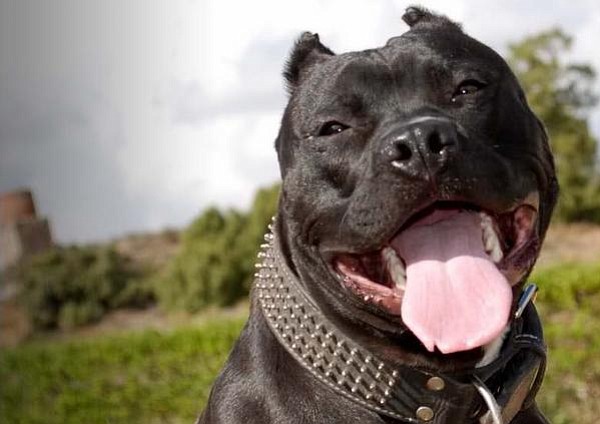 Pit bull owners hit a park in Hialeah with their four-legged friends on Sunday, as the battle over whether to allow the breed to live in Miami-Dade continued to heat up.
It was a dog's day at Amelia Earhart Park. Dozens of pit bulls wagged their tails as their families came out in their support.
One of the people on the front lines of the fight is Dahlia Canes. "I've always fought for the underdog," she told 7News during an earlier interview.
Canes founded a group called the Miami Coalition Against Breed Specific Legislation after her beloved pit bull, Chocolate, was taken from her.
"The dog was confiscated. I was on my knees at Animal Services begging them not to kill her," she said. "By the grace of God I was able to get her out of the county, placed her in Palm Beach, and I began this fight."
Joining her is Raquel Cruz, a U.S. Army veteran with post-traumatic stress disorder. She founded Blues for Vets, an organization that trains pit bull puppies to become service pets in order to help veterans — the same way that, she said, her dog helped her.
"Blue, my service pet — 120-pound dog — would just come and jump in my lap and start licking my face," said Cruz, "and he would just bring a soothingness over me that no medication would ever do."
Miami-Dade County first passed a ban on pit bulls in 1989, when one of the canines attacked an 8-year-old girl.
Canes and Cruz teamed up to sue the county over the nearly 30-year ban. "The goal would be to get the ordinance deemed unconstitutional and an order from the court that it be taken down," said attorney Ryan Lehrer of the Tripp Scott law firm.
They hope this lawsuit will finally put an end to the breed battle and the stigma against their furry family members.
"This is a challenge, a big one, that we're going to take on, and we'll face it like we've faced everything else," said Canes.
There have been several attempts to strike down the ordinance. In 2012, voters were asked if the ban should be removed, but 63 percent said no.