Dems threaten to block spending bills if Trump won't bend on immigration
Redacción Agencias | 10/10/2017, 7:16 a.m.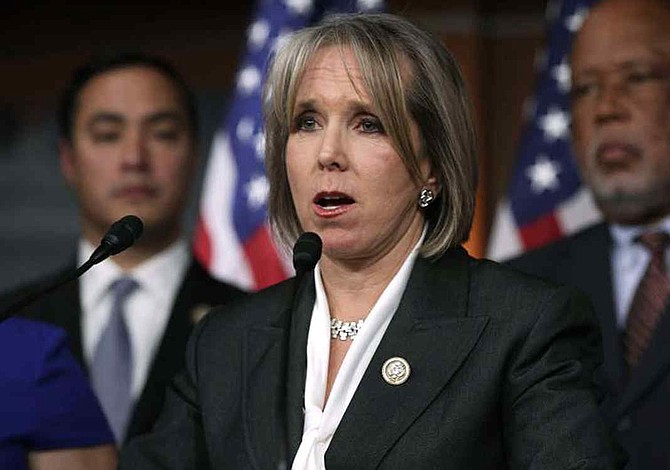 Members of the Congressional Hispanic Caucus said Monday that they would consider blocking vital spending bills if President Donald Trump tried to condition relief for "Dreamers" on the approval of funds for his proposed wall on the US-Mexico border.
Denying votes for bills needed to keep the government running "is definitely on the table," the Caucus chair, Rep. Michelle Lujan Grisham (D-N.M.), said in a conference call with reporters.
"We're going to use every leverage point we have at our disposal to protect these Dreamers," she said, using the popular term for undocumented young people who were protected from deportation by Deferred Action for Childhood Arrivals (DACA), a program launched in 2012 by then-President Barack Obama.
Trump announced last month that he would terminate DACA in March 2018 and urged Congress to use the six-month grace period to find a solution to the situation of the nearly 800,000 Dreamers.
In a document sent to Congress on Sunday, the administration called for building the border wall, establishing a points system for obtaining Green Cards and expediting the repatriation of unaccompanied minors from Central America who enter the US without authorization.
To improve immigration enforcement, the president wants Congress to approve money for the hiring of an additional 10,000 Immigration and Customs Enforcement (ICE) agents and 300 new federal prosecutors.
The White House presented the proposals as a starting point for negotiations on immigration reform and a remedy for the Dreamers.
Rep. Joaquin Castro (D-Texas), said Trump's proposal was a "warped, anti-immigrant policy wish list" and pronounced it "dead on arrival in Congress."
"The White House wants to use Dreamers as bargaining chips to achieve the administration's deportation and detention goals," Castro said. "We're looking for a serious proposal to come from President Trump. This was not serious."
The Texas congressman repeated the Democrats' call for a "clean" Dream Act that would address the situation of DACA beneficiaries without including provisions about the border wall or other measures.
"If we approve a budget which doesn't include the Dream Act, then we've turned our back on our immigrant community and our principles," Rep. Luis Gutierrez said.
"I'm not saying we should shut down the government, but if you want a budget with Democratic votes, then it's got to have some Democratic priorities," the Illinois Democrat said.