Diana Ross recibirá premio honorífico en los AMA
Redacción Agencias | 10/18/2017, 5:57 p.m.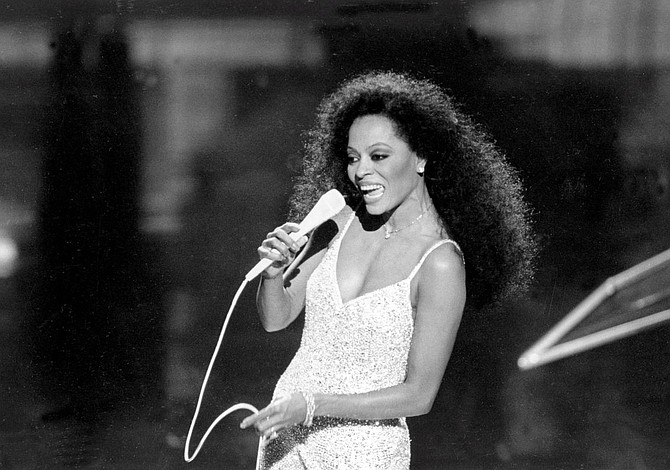 La artista estadounidense Diana Ross recibirá un premio honorífico en la próxima edición de los American Music Awards como reconocimiento a su carrera de más de cuatro décadas sobre los escenarios, informó la organización en un comunicado.
"Tengo un sinfín de recuerdos de todos los años que he participado en los American Music Awards", comentó Ross.
"Estoy muy emocionada de recibir este premio", agregó la cantante, que se subirá al escenario del teatro Microsoft de Los Ángeles el próximo 19 de noviembre para cantar algunos de sus mayores éxitos.
El premio "American Music Award for Lifetime Achievement", anteriormente conocido como "American Music Award of Merit", se entrega a aquellos artistas que han contribuido de forma destacada a la industria musical.
El año pasado se le concedió este galardón al cantante Sting, y en ocasiones anteriores los receptores del trofeo fueron Johnny Cash, Whitney Houston, Janet Jackson, Michael Jackson, Gloria Estefan, Ella Fitzgerald, Billy Joel, Bon Jovi, Annie Lennox, Paul McCartney, Elvis Presley, Prince, Frank Sinatra y Stevie Wonder, entre otros.
El cantante Bruno Mars, con ocho nominaciones, parte como favorito en la 45 edición de los premios American Music Awards, mientras que Luis Fonsi y Daddy Yankee competirán por cuatro premios.
Bruno Mars aspira a alzarse, entre otros, con las estatuillas al artista del año, vídeo del año y artista masculino. En el campo de artista del año tendrá como rivales a The Chainsmokers, Drake, Kendrick Lamar y Ed Sheeran.
The Chainsmokers, Drake, Kendrick Lamar, Ed Sheeran y The Weeknd consiguieron cinco candidaturas cada uno.
La categoría de artista latino favorito pondrá en liza a Daddy Yankee, Luis Fonsi y Shakira.
Fonsi y Daddy Yankee, gracias a su célebre "Despacito", optan a un total de cuatro galardones: colaboración del año, vídeo del año, canción favorita de pop/rock y artista latino favorito.
Los nominados a los American Music Awards se basan en los registros de ventas de álbumes y canciones digitales, emisiones de radio y en "streaming" medidos por la publicación Billboard y sus socios Nielsen Music y Next Big Sound.
Los ganadores, en cambio, son elegidos por los seguidores.