An American tragedy: The end of the Deferred Action for Childhood Arrivals (DACA) program
Carolina Hausmann-Stabile, PhD* | 9/11/2017, 8:34 a.m.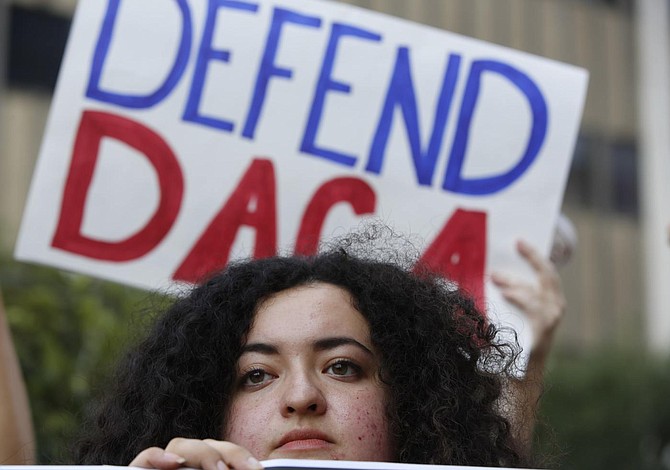 On Tuesday, U.S. Attorney General Jeff Sessions announced the end of the Deferred Action for Childhood Arrivals (DACA) program. DACA provided protection from deportation to more than 800,000 undocumented immigrants who were brought to the United States as children—the Dreamers.
The government failure to honor its commitment to the 800,000 Dreamers is an American tragedy. Dreamers were on average 6 years old when they were brought to the United States. America is the country in which they grew up and that formed their identity. To benefit from the program, Dreamers are required to be enrolled in school or to have graduated from high school. Many are college students. Dreamers are a product of American models of self-improvement through education and hard work. As such, they embody American values of a strong work ethic and self-responsibility.
Dreamers contribute to our national well-being, through paying taxes, working in national security, educating our children, nursing our elderly, and enriching our national cultural fabric. Dreamers are part of our communities; they are our neighbors, our students, our clients, our in-laws, the parents of our grand-children. They sit with us in classrooms, buses, churches, and break rooms. Dreamers are Americans, if we understand Americans as those who have been socialized to our country's ideals and values through education, work, and contribution to our communities.
The end of the DACA program signals a rupture in the social contract between the government and the governed. At stake, is the confidence that America will stand behind those who, despite contributing to our nation, are politically powerless. The real tragedy is that, beneath Tuesday's announcement about the end of DACA lurk other phenomena: a backlash against advances towards social justice and human rights for all in America.
* Assistant Professor The Alexandra Grange Hawkins Lecturer in Social Work Graduate School of Social Work and Social Research Bryn Mawr College