Cruz condemns President Trump's decision to end DACA
Redacción Agencias | 9/13/2017, 5:51 p.m.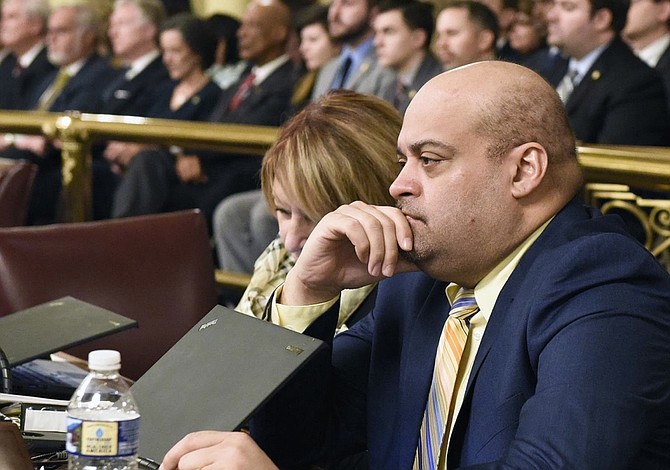 State Rep. Angel Cruz, D-Phila., joined several House Democrats to express their outrage over President Donald Trump's decision to end the Deferred Action for Childhood Arrivals program, or DACA.
"I'm furious at the irresponsibility and cowardice of the President's actions. Immigrants helped build this great country and now they're left to suffer for no reason," Cruz said. "800,000 Dreamers, nearly 6,000 of them just in Pennsylvania, currently benefit from DACA and will have their families ripped apart because of this decision by the Trump Administration."
In an effort to fight back, Cruz introduced House Resolution 491 that not only condemns the latest action against DACA but urges Congress to pass the Dream Act, which would provide a path to permanent legal residency for DACA participants.
"This country is the only place they call home. With this action, the government is turning its back against people who came to the United States to achieve the American Dream, because that's what our country is: the land of opportunities. I am beyond disappointed and I stand in solidarity with all the Dreamers in Pennsylvania and across the country. I'll keep up the fight against this deplorable act," Cruz said.
Pennsylvania Attorney General Josh Shapiro deemed the president's actions illegal and just last week joined more than a dozen attorneys general in filing a lawsuit challenging the decision.
Cruz was joined by Reps. Chris Rabb and Emilio Vazquez, both D-Phila.; Peter Schweyer and Mike Schlossberg, both D-Lehigh; and Thomas Caltagirone, D-Berks, who all share the same fury and frustration.
DACA was authorized in 2012 by then-President Obama as a compromise between his administration and Congress after the Development, Relief and Education for Alien Minors (DREAM) Act failed. The program provides temporary deportation deferral to people who were brought to the United States illegally as children, known as "Dreamers," who passed vetting so they could live, study, and work legally in this country.
Also of interest