8 Dead at Florida nursing home that lost power due to Irma
Redacción Agencias | 9/14/2017, 7:22 a.m.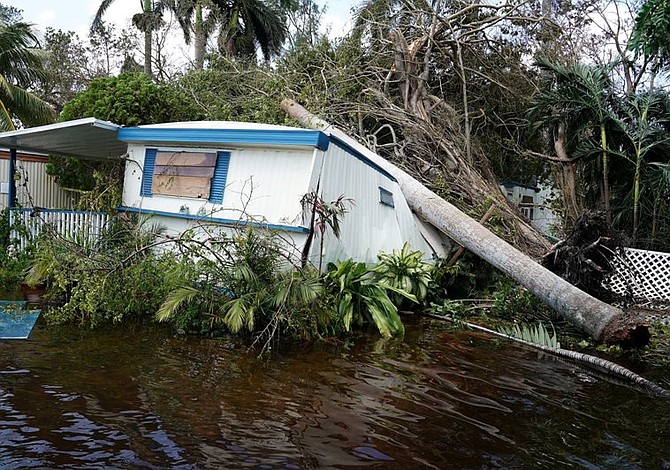 Eight people died at a nursing home in Hollywood, Florida, that lost power due to Hurricane Irma, a case that authorities say is currently the subject of a criminal investigation.
Broward County Mayor Barbara Sharief said in a press conference that three people died inside the Rehabilitation Center at Hollywood Hills and that three others perished after being taken to Memorial Regional Hospital in Hollywood, a city just north of Miami.
A total of 115 people have been evacuated from the assisted living facility.
Police have opened a criminal investigation into the deaths, which were likely the result of carbon monoxide poisoning from an electric generator or due to stifling heat from a lack of power and air conditioning in the wake of Irma, which battered South Florida last weekend.
Hollywood Police Chief Tomas Sanchez told reporters that officers also were inspecting 42 other nursing homes in the city to assess the condition of their residents.
Three of the dead have been identified as 71-year-old Estella Hendricks, 71-year-old Gail Nova and 78-year-old Carolyn Eatherly.
It is still unclear how long the assisted-living facility had been without power prior to the arrival of fire rescue crews and police, who responded to an emergency call early Wednesday morning.
Local television footage before noon on Wednesday showed elderly people in wheelchairs outside the nursing home. That facility is located next to Larkin Community Hospital, which also had to be evacuated.
A repairman told Local 10 News that he had been trying to fix the air conditioning but that he first needed Florida Power & Light to come out to the establishment and pop back in a fuse, adding that he had made repeated but unsuccessful attempts to contact the utility.
ABC News reported Wednesday that the provisional death toll from Irma in the United States (Florida, Georgia and South Carolina) had risen to 23, but that was before the emergency management office in the southern Floridian county of Monroe said in a statement that the number of people who died during Irma had risen to eight.
Authorities in that county - home to the Florida Keys, which was battered by Category 4 winds and devastating storm surge when Irma made landfall there Sunday morning - said people had perished during the hurricane both as a direct consequence of the storm and due to natural causes.
The Weather Channel had estimated that Irma caused 47 deaths and billions of dollars in damage in the Caribbean and the US, but that was also before the Monroe County statement.
In Florida alone, authorities said Tuesday that $250 million had been set aside for recovery and clean-up, although it will take months to determine Irma's final economic toll.