Trump says he's close to deal with Congress on DACA
Redacción Agencias | 9/15/2017, 7:25 a.m.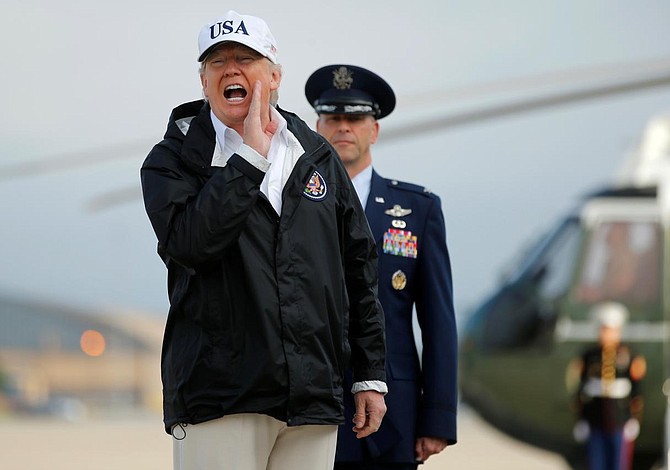 President Donald Trump said Thursday he was close to reaching a deal with Congress to protect the so-called "Dreamers," as children brought into the United States illegally by their parents are known.
"We're working on a plan for DACA. People want to see that happen," Trump said, referring to the 2012 Deferred Action for Childhood Arrivals program created via executive order by his predecessor, Barack Obama.
Trump terminated the program last week and gave Congress a six-month deadline to solve the problem through legislation.
DACA offered deportation reprieves to nearly 800,000 immigrants and allows them to apply for work permits.
The deal being negotiated with congressional Democratic leaders "is subject to getting massive border controls," the president told reporters at the White House before heading to Florida to tour areas devastated by Hurricane Irma.
Trump, who discussed DACA over dinner Wednesday with Senate Minority Leader Chuck Schumer (D-NY) and House Minority Leader Nancy Pelosi (D-CA), said Democratic leaders agree on the need to secure the border with Mexico.
After dinner, Schumer and Pelosi said in a statement that they had "agreed to enshrine the protections of (the Deferred Action for Childhood Arrivals program) into law quickly, and to work out a package of border security, excluding the wall, that's acceptable to both sides."
"What remains to be negotiated are the details of border security, with a mutual goal of finalizing all details as soon as possible," the Democratic leaders said, adding that "both sides agreed that the wall would not be any part of this agreement."
Early Thursday, Trump, who for more than 18 months has been vowing to build a wall along the US-Mexican border, insisted that "no deal was made" on DACA.
Schumer and Pelosi later issued a statement clarifying that what was agreed upon was Trump supporting congressional actions to put DACA protections into law.
Trump told reporters that "the wall will come later."