Hamilton wins Singapore Grand Prix, maintains lead
Redacición Agencias | 9/18/2017, 7:24 a.m.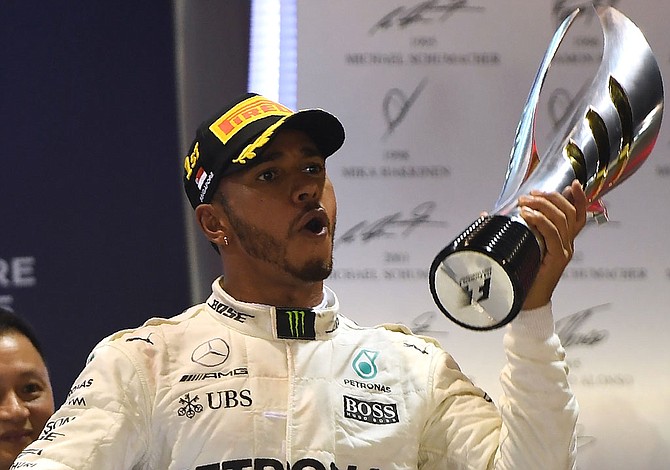 British Mercedes driver Lewis Hamilton won the Formula One 2017 Singapore Grand Prix on Sunday after sucessfully exploiting the departure of Ferrari's German Sebastian Vettel due to a crash.
Hamilton, a three-time Formula One world champion, made his third straight victory and the seventh win of the season in Singapore after covering the Marina Bay Street Circuit in two hours, three minutes and 23.5 seconds.
The Briton benefited from the crash that took place at the start of the race and forced Vettel and his teammate Kimi Raikkonen, Red Bull's Dutch Max Verstappen and Spanish Fernando Alonso of McLaren to abandon the race.
Red Bull's Australian Daniel Ricciardo finished second, followed by Finnish Valtteri Bottas (Mercedes).
Spanish Carlos Sainz of Toro Rosso came in fourth, while Force India's Mexican Sergio Perez finished fifth.
After this win, Hamilton tops the World Championship standings with 263 points, 28 points ahead of Vettel, while Bottas came in third with 212 points.