The next time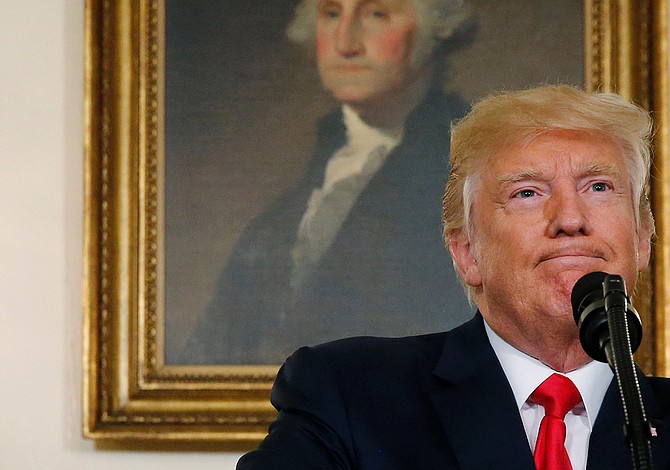 In 2016 political analysts were looking at the US relationship with Latin America. They saw a vastly different panorama greeted Barack Obama and the future looked brighter if only Donald Trump would continue the policies instituted by his predecessor. As we know, by using DACA as a weapon Trump managed to alienate most countries south of the border with Mexico, and especially Mexico after he accused Mexico of exporting criminals. He was not interested in advancing Barack Obama's agenda. From Obamacare to NAFTA and DACA he wanted to undo what Obama had done. He alienated Muslims but as he travelled around the world Donald Trump alienated Germany, Great Britain, France, Egypt, Nigeria, the NATO countries, North Korea and more, but left Russia untouched only saying that he admired Putin because he is a strong leader.
The future of U.S. relations with Latin America looked brilliant at that point, at least to many observers. The perspective from the United States was a bit different. Latinos living in the U.S. under Obama had not felt secure. We all recall Janet Murguia calling Barack Obama the "Deporter in Chief," because up to that point he had expelled two and a half million undocumented immigrants-- mostly Latinos--from the U.S. Obama had changed his views on Latin America once he sat in the Oval Office and was told what to expect from the countries to the south. That aspect of foreign policy was not high on his agenda. In fact, the most salient point he had made was a condemnation of Colombia for human right abuses. But Colombia was at that point one of the few friendly countries to the United States in Latin America. Marxism with a kinder face under the label of socialism, had spread throughout the continent. The Colombian government was engaged in dislodging the Chavez-sponsored guerrillas from their hideouts with the intention of bringing them to justice for their well documented crimes. Obama criticized the trade pact with Colombia based on reports of human rights abuses. Later on he changed his tune and learned that Colombia was friendly territory.
His government continued deportations at a record pace. Like Clinton he attempted to normalize relations with Cuba, but unlike Clinton he succeeded partially by getting Cuba to moderate its policies and allow visitors. In 2016 he himself went to visit Raul Castro, who had replaced his ailing brother. He was the first sitting U.S. president to visit Cuba since 1928. Fidel Castro wrote a few days later, regarding Obama's visit that "We don't need the empire to give us anything." That was a great opportunity to look towards a better future, not only for Cuba but for the whole continent. But Obama was distracted by his domestic agenda. Gun control, raising the minimum wage, Obamacare and bringing an end to foreign wars remained unfulfilled. Obamacare was under constant attack by the Republicans. For Latin America, the present administration's neglect and basic antagonism regarding immigration, is a case of deja vu. There is no Latin American agenda in the Trump administration. We can only hope for a better president the next time.
Also of interest