France president: We have evidence Assad regime used chemical weapons
Redacción Agencias | 4/13/2018, 7:03 a.m.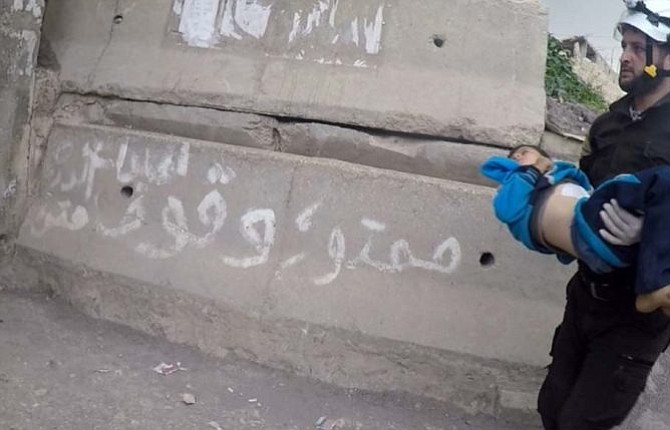 The president of France said Thursday he had evidence that chemical weapons were used in a rebel-held enclave in Syria and that the regime of Bashar al-Assad was behind the attack, thus reiterating his position that attacking Damascus was necessary.
Emmanuel Macron was one of several Western leaders to enter the diplomatic crisis following Saturday's attack on Douma, which left 70 people dead, including 40 who showed signs of exposure to chemical toxins, according to the World Health Organization.
"We have evidence chemical weapons were used by the regime of Bashar Al-Assad," said Macron in a televised interview with TF1 broadcaster. "We will have decision to take in due course."
One of Macron's closest European Union allies, German Chancellor Angela Merkel, distanced her country from the prospect of joining in any military action against Syria.
"Germany will not take part in possible military action, on which no decisions have yet been taken, I must stress," she told a press conference alongside Danish prime minister, Lars Lokke Rasmussen.
She also added that Germany would continue to support measures to show that use of chemical weapons was unacceptable.
The United Kingdom's prime minister, Theresa May, was said to be organizing a cabinet meeting to discuss the steps her country would take should the United States President follow through on his threats to strike Syria.
Both the Syrian regime and its main international backers Russia and Iran have denied responsibility for the alleged chemical attack and insist there is a Western conspiracy aimed at justifying military action in Syria.