Japan calls China to work together on North Korea's denuclearization
Redacción Agencias | 4/16/2018, 6:44 a.m.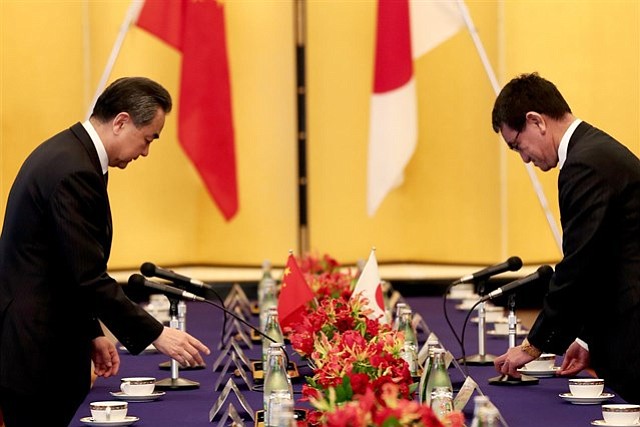 Japanese Foreign Minister called his Chinese counterpart on Sunday to work together towards North Korea's denuclearization, according to a Kyodo news agency report.
Japan's Foreign Minister Taro Kono spoke after meeting Chinese foreign minister Wang Yi in Tokyo, a meeting noted for being the first time ever a Chinese foreign minister has visited Japan.
Japan 's top diplomat said: "I want Japan and China to coordinate more toward our shared goal of North Korea's complete, irreversible and verifiable denuclearization,"
Prior to the diplomatic meeting, China's Wang had said he would brief his counterpart about the outcome of the meeting between North Korea's leader Kim Jong-un and China's President Xi Jinping, in China last March.
Wang's visit marks a historic first-ever visit of a Chinese foreign minister to Japan and it takes place shortly before a batch of planned summits between South Korea's President, Moon Jae-in, North Korea's leader, Kim Jong-un and the United States President, Donald Trump.
Japan's Prime Minister Shinzo Abe is also set to visit the US next Tuesday to meet Trump and discuss North Korea's denuclearization.
Abe and Xi are expected to exchange visits in the near future, in the first exchange of official visits since both leaders assumed office in 2012.