Lynn Ponder announces her new venture "Experiential Collective" at Hispanicize Miami 2018
Redacción El Sol Latino | 4/30/2018, 9:33 a.m.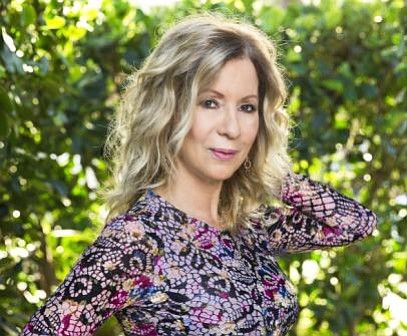 Renown digital influencer, Lynn Ponder participated this past week in Hispanicize 2018 at one of the most anticipated panels themed "Crisis in Puerto Rico through a Social Lens: Now What? Ponder shared key takeways:
Help us amplify a positive narrative about the actual transformation in Puerto Rico through entrepreneurship initiatives from Innovators in Sustainable Programs, Creative Incubators, Eco-Agriculture, Startups, Technology, Real Estate, and Gastronomy. Pick one positive story that impacted you and share it.
Please invite friends and family to Puerto Rico. Visit places you have never been, we have so much to offer with more than 1000 beaches, rivers, national forest, beautiful towns, farm to table popping up around hotels/restaurants, and so on. We wish we were at 100%, but we are not, although we can guarantee a fun time and above all you will positively impact our economy. Help us rise and shine bright with your support.
La Diaspora Puertorriqueña could get involved in Washington Politics. Become advocates and brand ambassadors, question decisions being made and bring sustainable solutions to the table.
Ponder was specially invited and took this opportunity to update the industry of her new venture, launching a company from Puerto Rico specializing in experiential purposeful events with original digital activations for a cause, called Experiential Collective in partnership with Puerto Ricans, Juan Cabassas and Luis Marquez brilliant digital strategists. The company will be exporting services and ideas to the clients and brands she has worked with for the past 20 years in the United States.
They also introduced a division called "Afincao Digital", which provides services to the Puerto Rico market. Currently developing an innovative experiential event with the purpose of revitalizing the Agricultural Industry of the island, through e-commerce, which promises to blow-up online.
"For the past nine years I have been immersed in social media, and I feel this is the perfect moment to apply this knowledge and turn it into purposeful experiences to connect brands with consumers". "My mission is to bring true value and happiness into people's life". ~ Lynn Ponder
As founder of one of the most awarded blogs, launched in 2011, webcitygirls.com a three time-winner at Tecla Awards 2015, now transitions into lynnponder.com. A healthy lifestyle and empowering blog for women. Lynn Ponder is defining and disrupting age in her 60's, helping women live life without limitations imposed by society. Ponder will bring along her wildly successful movement #BeNumberless and #UnstoppableLatinas Summit uniting women and giving power to each other, as part of the content on new blog.
Also of interest