Trump: Schools need 'offensive capability,' federal funds to train armed teachers
Redacción Agencias | 2/23/2018, 6:49 a.m.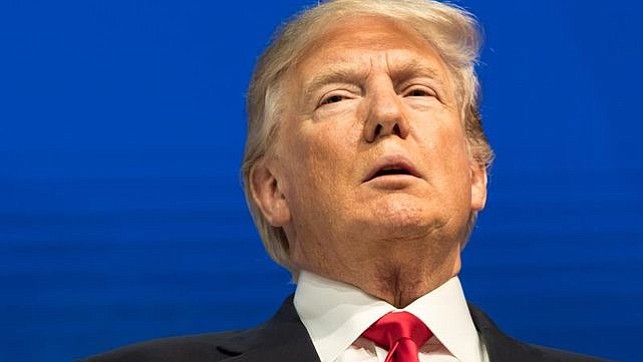 President Donald Trump on Thursday reiterated the idea of arming teachers to prevent mass shootings, suggesting a pay increase for trained and armed educators during a school safety meeting at the White House.
One day after meeting with survivors of the school shooting in Parkland, Fla., -- and victims of other mass shootings -- the president met with local and state officials on the topic.
Trump brought up a suggestion one father made at Wednesday's meeting, that volunteer teachers could receive training and keep firearms "safely locked in the classroom." The president said this idea is one that legislators should consider.
"I want my schools protected just like I want my banks protected," he said. "If you harden the sites you're not going to have this problem ... When you say this school is gun free ... That's what they want to hear."
Trump suggested offering "a little bit of a bonus" for trained teachers who are armed and providing federal funds to train them. He said it would take too many security guards to protect a school campus.
"But you could have concealed [guns] on the teachers," he said.
Trump blasted active shooter drills on school campuses, saying that they're "very hard on children."
"We need offensive as well as defensive," he said. "Unless you're going to have offensive capability you're wasting your time."
Trump took to Twitter Thursday morning to reiterate that he doesn't think all teachers should be armed, only those who are trained.
"What I said was to look at the possibility of giving 'concealed guns to gun adept teachers with military or special training experience -- only the best. 20 percent of teachers, a lot, would now be able to immediately fire back if a savage sicko came to a school with bad intentions,'" he tweeted.
Randi Weingarten, president of the American Federation of Teachers, said the union had a call with 55,000 of its members Wednesday night and none of them were advocating arming teachers in schools.
"We had teachers who are gun owners and ex-military officers saying this was the wrong idea and we needed to get guns out of schools," she said.
"Anyone who advocates for arming teachers doesn't understand teachers and doesn't understand schools," Weingarten tweeted Thursday. "The first instinct of teachers is to protect kids, not engage in a shootout putting more children in danger."
The president said he wanted to ensure authorities "act quickly" when they see warning signs of a potential shooting.
"There's a tremendous feeling that we want to get something done ... including at the [National Rifle Association]," Trump said, adding that lawmakers are interested in "doing background checks that maybe they wouldn't be thinking about" a few weeks ago.
Trump tweeted Thursday morning he would be "strongly pushing" for comprehensive background checks with an emphasis on mental health.
"Raise age to 21 and end sale of Bump Stocks! Congress is in a mood to finally do something on this issue - I hope!" he tweeted.