Florida House panel approves arming teachers over objection of Parkland parents
Redacción Agencias | 2/28/2018, 6:55 a.m.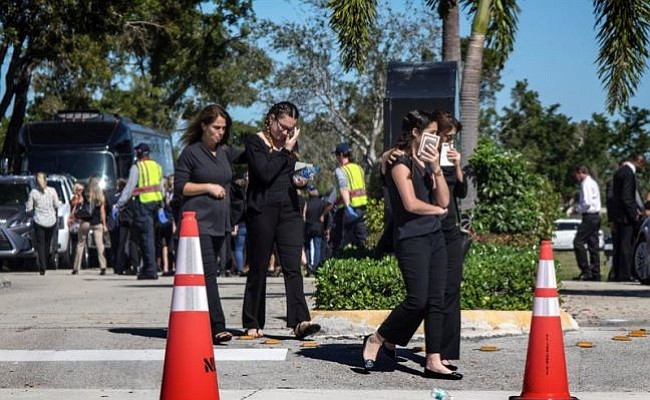 Facing anguished relatives and classmates of shooting victims, a panel of Florida legislators took the unprecedented step Tuesday of creating a new statewide program to put armed teachers in classrooms — over the vocal opposition of Parkland residents.
Voting along party lines, the House Appropriations Committee approved training teachers to carry guns in class under the direction of local law enforcement — if superintendents and school boards approve.
"The last line of defense," said Rep. Jose Oliva, R-Miami Lakes, referring to teachers with guns.
The $67 million "school marshal" program is the most controversial aspect of a House bill that imposes a three-day waiting period for gun purchases, raises the age to buy a gun from 18 to 21 and gives police more power to seize guns from people who threaten themselves or others. Most of the money for the program would be spent on training. Oliva said he didn't know if teachers would be provided guns or would have to buy them, but it does provide a one-time $500 stipend for those who volunteer to have a gun.
The proposals still need the approvals of the full House and Senate plus the signature of Gov. Rick Scott to be enacted.
The state's goal: 10 marshals in every school, which would equate to 37,000 statewide. The state would cover the costs of background checks, drug testing, psychological exams and the 132 hours of training.
The bill also calls for spending $400 million to put a school resource officer in every school, improve mental health counseling and make public school buildings safer.
The horror of the Valentine's Day shooting at Marjory Stoneman Douglas High School filled a Tallahassee hearing room for four hours on Tuesday.
A 16-year-old girl recalled stepping over bodies of victims to get out of the school. A teacher described terrified students wanting to jump into a canal. A mother recalled the screams of a parent learning of a child's death.
Most Parkland parents strongly oppose arming teachers, but they praised legislators for taking the first steps in decades to improve school safety in Florida after the worst mass shooting at a U.S. high school.
"The FBI, the Broward Sheriff's Office, the school resource officers, you legislators — you all failed me and my little boy," said Max Schachter, whose 14-year-old son Alex was murdered. "I cannot wait for you to do the right thing and protect the children of this great state."
The mother of slain geography teacher Scott Beigel, who gave his life to save his students, pleaded with lawmakers not to put loaded guns in the hands of teachers, even after a rigorous training and screening program.
"It could easily cause additional chaos and fatalities," Linda Beigel Schulman told legislators. If another shooter attacks a school, she said, "with the ongoing chaos, law enforcement could unintentionally shoot at a teacher."
Her voice breaking, Beigel Schulman said her son became a teacher to teach, "not to be a law enforcement officer."
Experts were split on the question. Pinellas Sheriff Bob Gualtieri endorsed the program, but Lawrence Leon, chief of the school district police in Palm Beach County, is opposed.