Death toll from California mudslides reaches 15
Redacción Agencias | 1/11/2018, 6:35 a.m.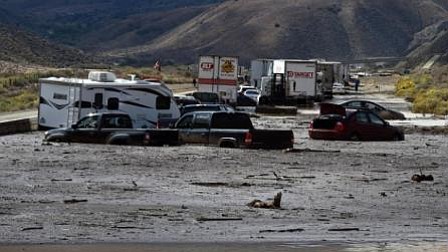 The number of confirmed deaths from flooding and mudslides in California's Santa Barbara County stands at 15, though a score of people remain missing, authorities said Wednesday.
Two additional bodies were found during the overnight hours, the county sheriff's department said on Twitter.
Firefighters, law enforcement personnel and other first responders were searching for fatalities and survivors amid the rubble of destroyed homes in the wealthy coastal community of Montecito.
Dozens of residents were rescued, some by helicopter, and 25 people were treated for injuries.
Officials warned that the death toll was likely to rise.
"While we hope it will not, we expect that this number will increase as we continue to look for people who are still missing and unaccounted for," Santa Barbara County Sheriff Bill Brown said.
The mudslides struck an area that suffered in last month's wildfires, spurred by torrential downpours that dropped nearly an inch (2.54 cm) of rain in less than 15 minutes.
Besides the damage to homes, the mudslides effectively shut down several major roads and a rail line.