Sindicato de Productores premió a Guillermo del Toro
Redacción Agencias | 1/22/2018, 2:47 p.m.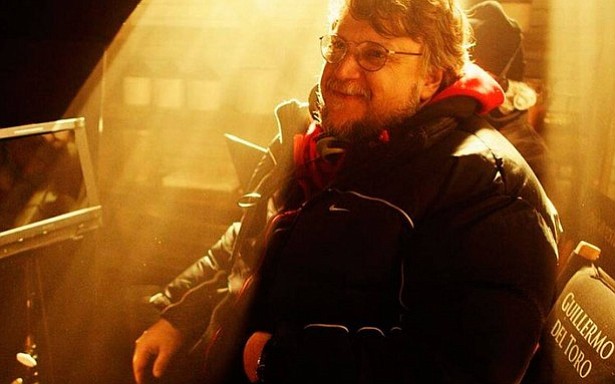 El Sindicato de Productores de Estados Unidos (PGA) entregó su galardón principal, el Darryl F. Zanuck como mejor película del año, al mexicano Guillermo del Toro y su socio J. Miles Dale, por "The Shape of Water".
El filme dirigido por el cineasta de Guadalajara se impuso en esa categoría a "The Big Sick", "Call Me by Your Name", "Dunkirk", "Get Out", "I, Tonya", "Lady Bird", "Molly's Game", "The Post", "Three Billboards Outside Ebbing, Missouri" y "Wonder Woman".
Del Toro no estuvo presente en la ceremonia ya que viajó a México para estar con su padre enfermo.
Dale recogió el trofeo y leyó un comunicado del director para, después, dar las gracias al sindicato por reconocer una obra con un estilo poco habitual.
Protagonizada por Sally Hawkins, Michael Shannon, Richard Jenkins, Octavia Spencer y Michael Stuhlbarg, "The Shape of Water" narra la historia de amor entre una mujer muda y una criatura marina en EEUU en 1962 con la estética de cuento fantástico tan reconocible de su autor.
"Cuando tus protagonistas son una señora de la limpieza y un pez, (la historia) es difícil vender", indicó Dale.
El PGA sirve como termómetro de los Óscar, ya que la película ganadora en estos premios terminó haciéndose con la estatuilla dorada en los galardones de la Academia de Hollywood en 19 de las 27 ediciones celebradas.
Sin embargo, en los últimos dos años los criterios han diferido, ya que el Zanuck fue a parar a "La La Land" y "The Big Short", mientras que los académicos prefirieron "Moonlight" y "Spotlight", respectivamente.
En los ocho años anteriores ambos premios coincidieron con "Birdman", "12 Years a Slave", "Argo", "The Artist", "The King's Speech", "The Hurt Locker", "Slumdog Millionaire" y "No Country for Old Men".